If you are sitting at home in Northern and Western Europe sulking about dental treatment prices, you are not alone. Important dental treatments, such as full-mouth and multiple implant procedures, are simply unaffordable for the everyday person in the United Kingdom. Until now that is! Eastern Europe is the place to be for dental treatments with very positive patient reviews in Poland and surrounding nations.
Visiting Poland for Dental Treatments
Did it ever cross your mind to visit Poland for dental treatments? With so many Polish now living and working in the United Kingdom, you might already know about how affordable it can be to have dental treatments in Poland, Hungary and Croatia. More people from Great Britain and Ireland now visit Eastern Europe for their dental treatment – not just because they have no other option, but because it makes viable financial sense.
At Dental Departures, we have scoured the world to find you alternative options to the expensive dental treatments in your home countries to offer you some affordable options. Places such as Poland and their cost-effective prices for the All-on-4® treatment concept by Nobel Biocare are literally changing people's lives for the better.
Our reviews in Poland on the Dental Departures website will introduce you to some of the most affordable dental treatment centers in the world. We don't only focus on the lowest costs, but more on value-for-money. It doesn't matter how cheap the treatments are if they are performed to inferior levels, so we ensure that our recommended clinic choices offer quality treatments and services performed to high international levels.
Polish Dental Clinics
We have compiled a list of quality dental clinics in Poland that adhere to high standards and offer prices that are approximately 50% cheaper across the board than in the United Kingdom and Ireland. We have also taken into account authentic online reviews from former patients and what they thought about their experience so we could offer you the most truthful details.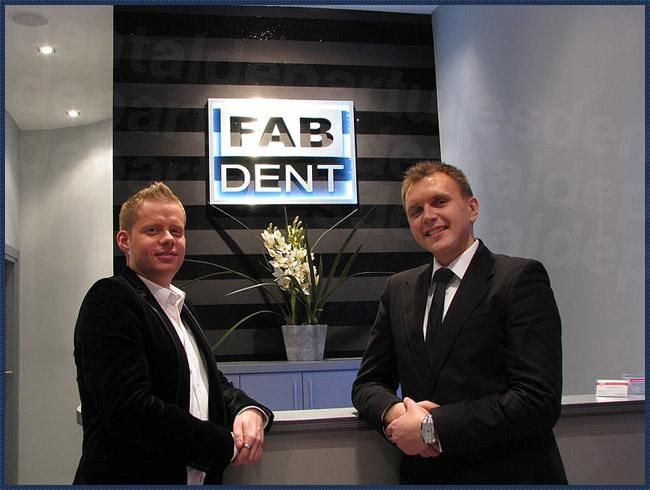 Here is a list of the most highly recommended clinics in Poland for the All-on-4® treatment concept and other implant procedures:
FABDENT - Designing your FABulous smile!
These recommended clinics have international-style environments, speak English, perform their treatments to exceptionally high levels and appeal to high-end patients from across the globe who are looking for a great deal.
Eastern Europe is now leading the way on the continent for low-cost, high-quality dental treatments. Destinations such as Poland, Hungary, Turkey, and Croatia are changing the game completely. It is now very easy for a UK citizen to take a short flight to Eastern Europe to save thousands of pounds on cosmetic and restorative treatments.
Please take your time to study our reviews in Poland for full-arch implants to find yourself an amazing deal with prices that are a fraction of those back home. The world is changing and we need to move with the times if we want to take advantage of the bargain-basement prices that dental clinics in Poland are offering.