Why is Dental tourism in Hungary becoming so popular?
Hungary was one of the first countries to open its doors for foreign patients seeking dental care. Its reputation for providing excellent procedures and affordable care is the reason why dental tourism in Hungary became extremely popular. Hungary is one of the most remarkable and visited countries in the world. Patients discovered that there are many dental clinics found in Hungary that perform quality procedures at the most affordable prices in the world.
Dental Departures have investigated the top clinics to ensure that the quality of procedure compares with that available in other mainly Western and European countries. We also offer patients a host of warranties to eliminate any doubts or concerns they may have. Among them are the following facilities that we can recommend.
Access Smile Dental Clinic , situated in Budapest, aims at treating every patient as an individual, not just their teeth. They believe that this is important in order to be successful with any dental treatment. Access Smile offer patients a friendly atmosphere while providing excellent but affordable dental care. Their clinic has world-class equipment and a highly qualified English-speaking team who will establish a rapport with the patient and solve any of their dental concerns and demands.
Flydent Fogaszati Kft can be found in the center of Budapest. The clinic possesses state-of-the-art technology and is operated by expert doctors whose aim is to provide high-quality dental care to dental tourists from around the world. Flydent specializes in all areas of dentistry including periodontics orthodontics and biodentistry. They follow preliminary examination and also offer free consultations.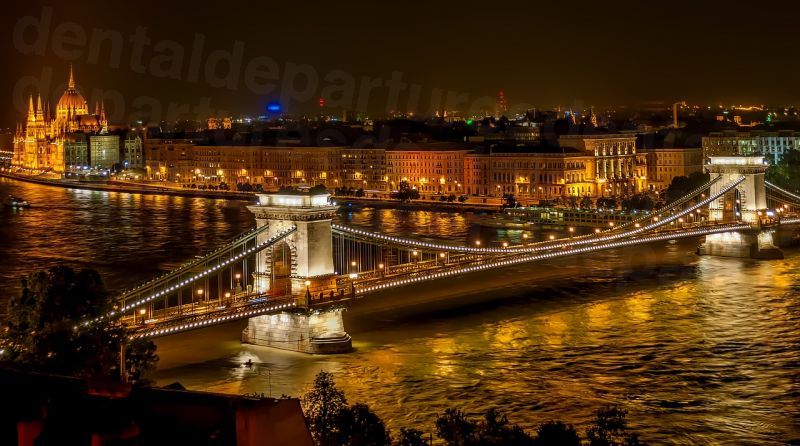 TriDent Budapest Cosmetic & Family Dentistry was established in 1995 as a family business providing dental health care to patients especially to overseas patients visiting Hungary. The clinic specializes in advanced restorative treatments like implants, bridges and fillings. The aim is to restore a patient's smile. Trident staff is skillful and well-equipped with the latest techniques in advanced dentistry.
Batorfi Dental Clinic is located in the heart of Budapest and is one of the leading dental implantology clinics. As one of the best dental clinics, it has state-of-the-art equipment, technologies and materials used for providing quality dental procedures to its patients. With its skilled team of dentists who have undeniable records and expertise, Batorfi assures its patients of the highest possible success rate in any procedure.
Fedasz Dental Clinic was established in 1995 in Budapest offering all-inclusive and full-scale dental services. This clinic is staffed with a team of highly educated, experienced and professional members who provide the best possible treatments to its patients. It provides patients with an area for relaxation and an environment that helps maintain tranquility around them before and after any dental treatment.
The emergence of the increased demand for dental care opened the door for dental tourism in Hungary . This has tremendous advantages for dentistry in Hungary and international patients from all over the world. Hungary offer patients the best of both worlds namely quality and price.