Dental tourism in Kuala Lumpur contributes to the fast-growing medical tourism in Malaysia, which is regarded as one of the world's top medical treatment providers. Its reputation attracts more and more patients every year. In fact, many international patients are visiting the country for affordable and high-quality dental care.
If you want to book an appointment for any of these clinics, do not hesitate to contact us here at Dental Departures. We offer patients certified clinics and dentists that have been checked and pre-screened for quality care and affordable pricing. We also offer warranties that the quality of procedures on par or better than in their home country.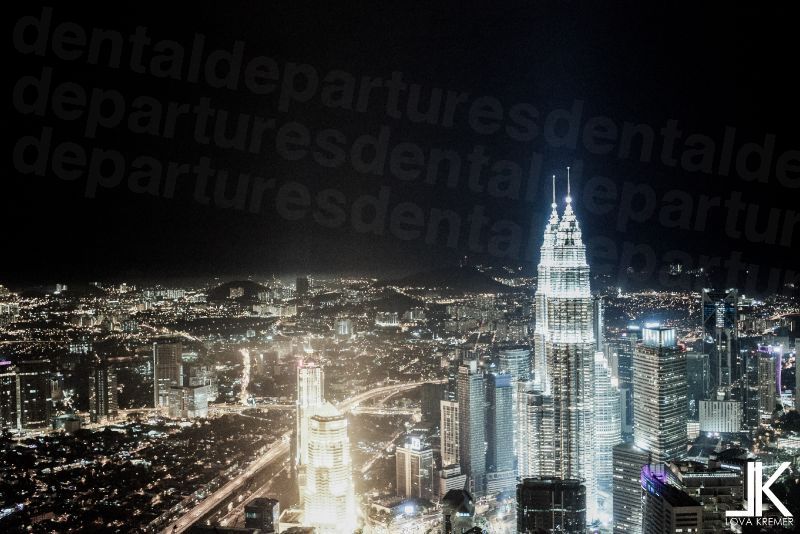 Imperial Dental Specialist Centre is a one-stop-shop for all the patient's aesthetic needs and dental care. There is no dental treatment that is too big or too small for this clinic to handle. With its team, consisting of fully certified dental specialists, your ideal services are provided. Their services cover simple dental procedures, implants and orthodontics. The clinic welcomes Malaysian and other patients from abroad with confidence and delivers services and treatments at a very affordable price.
Dentalpro Dental Specialist Centre has a team of highly skilled specialists that received their training from prestigious institutions. They offer effective dental care that is aimed at producing the best results as well as preserving the aesthetics of the teeth. The services they deliver include orthodontics, periodontics, pediatric dentistry and oral surgery. This facility is equipped with the latest technology like Orthopantomogram - used to produce optimal results for improving a patient's oral health conditions.
One of the most trusted and innovative centers for dentistry in Malaysia is Beverly Wilshire Dental Centre. It is a center using state-of-the-art equipment and technology and personalized services. The clinic is operated by highly skilled dentists who specialize in different procedures and creates a precise treatment plan for their clients. The wide range of treatments they offer includes laser teeth whitening, laser gum treatment, oral and inhaled sedation.
Tiew & Partners Dental Clinic - Bukit Indah Branch uses a highly qualified dental staff that can perform dental procedures with efficiency by using the industry's latest state-of-the-art technologies. This is to accomplish its principal objective of helping patients save their teeth. By providing appropriate dental treatments they bring out a patient's beautiful smile! They also offer a wide range of treatments in general dentistry, oral implantology and oral surgery.
Established in 1978, Chai Dental - Kuala Lumpur has been providing excellent dental care and services within a relaxing, warm and welcoming environment. They offer family dentistry, advanced general dentistry, gum treatment and orthodontics. With the use of highly advanced equipment for surgeries and treatments, patients are guaranteed of receiving the best dental care. Chai Dental has received many professional certifications from abroad.
Malaysia is proud of the impact that dental tourism in Kuala Lumpur clinics has on the economy of the country. Kuala Lumpur provides excellent dental care to countless patients and helps Malaysia boost its reputation as a new leader in dental tourism. Explore and experience the exceptional services of Kuala Lumpur and you will never regret it.