Why is Dental tourism in Phuket attractive so many patients?
Dental tourism in Phuket is an important sector in the continuing improvement to Thailand's health tourism industry due to the affordable prices they offer. Phuket is a well-established tourist destination. Today, it also enjoys its reputation as a provider of exceptional dental health care services to international patients from all over the globe.
Phuket is a beautiful island for all tourists, and the best time to visit this place is during summertime, that is, from the month of May up to July. So after making your appointments through Dental Departures with a Phuket dental clinic , you can also enjoy the white and sandy beach of this magnificent island.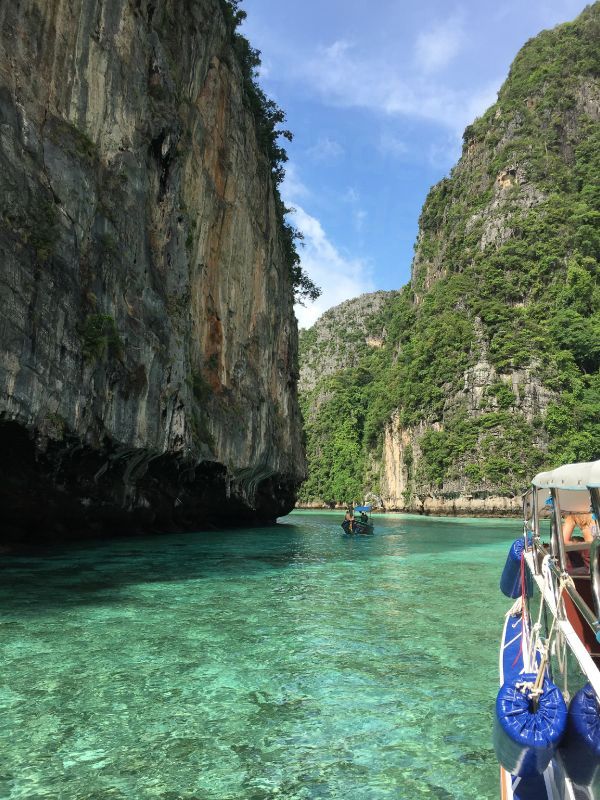 Sea Smile Dental Clinic - Phuket is equipped with the latest dental technologies. It offers a range of comprehensive dental treatments from simple cosmetic treatments to more complicated surgeries such as dental implants. Sea Smile received numerous prestigious awards and gained success and a great reputation for following the highest standards in quality, safety and hygiene. Their accreditation with the Joint Commission International (JCI) supports this claim.
Phuket Dental Signature is located in Patong Beach, the main beach area in Phuket. This clinic has a team of more than seventy experienced dentists and specialists. They work together so that they can provide excellent dental services. The services that Phuket Dental Signature offers cover dental implants, porcelain veneers and other cosmetic dentistry treatments. The clinic is in the heart of Patong, making it highly accessible to the beach, shopping malls and hotels.
A.B. Dental Care Clinic created an environment of comfort in their bright and airy clinic. A.B. Dental Care Clinic aims to revitalizing your smile by providing maintenance and health care to your teeth and gums that will last a lifetime. They can offer you the highest quality treatment you may require. For example simple filling, root canals and their comprehensive range of cosmetic dentistry procedures.
Smile Signature - Phuket Branch , together with its branches, is one of the pioneers of global dental tourism. Smile Signature is a one-stop location for all your dental needs. The most requested treatment is tooth whitening for which they are certified. With its Zoom Advance Teeth Whitening (USA) system they remove discoloration and stains that you get from drinking coffee, tea, wine and smoking. The clinic has a team of over 40 fully-qualified dentists, technicians and staff.
For more than twenty years, Promjai Dental Clinic Phuket (Patong Beach) offered a wide variety of dental health care and treatments. It uses the latest methods with up-to-date equipment to provide excellent dental care. It also offers traditional dentistry, such as fillings and teeth cleaning. The dentists are all well trained not only in Thailand but all over the world.
Some dental procedures will cost a lot of money but Dental Departures assures patients that all the clinics we have researched and recommended will provide them with excellent services at a much lower price.
Phuket is truly a tourist destination with direct international flight from all over the world. For those who need dental treatment, investigate dental tourism in Phuket.
This might be the number one place for you, with no exaggeration!