One of the most popular destinations in the world for dental tourism vacations is Mexico. With amazing clinics that adhere to high international standards and the cheapest prices around, places such as Puerto Vallarta on the Pacific Coast in Mexico are becoming the favored destinations. If you are researching about dental tourism options and want to find root canal reviews in Puerto Vallarta that offer phenomenal value, you have come to the right place.
Ultimate dental Tourism Destination
If you are looking for a dental tourism destination that merges high-quality dental practices that are performed to exceptionally high standards, alongside affordable prices and the perfect sundrenched vacation environment, nowhere can match Puerto Vallarta. Situated on the Pacific coast of Mexico, Puerto Vallarta is a stunning location for a dental tourism holiday.
If you take your time to research our root canal reviews in Puerto Vallarta, you will find some world-class dental treatment centers that have English and Spanish speaking staff that perform the treatments to the highest international standards. Did you know that root canal prices are over 80% cheaper than in the USA or Canada? This is why so many patients are now seeing Mexico as a very viable option for low-cost treatments.
Puerto Vallarta Dental Clinics
Our root canal reviews in Puerto Vallarta will point you towards the best clinics in the city, which offer amazing bargains when compared to back home. The clinics enjoy a modern atmosphere appealing to high-end foreign clientele. Puerto Vallarta is one of the most stunning vacation destinations in its own rights, but when combined with its earth-shattering dental tourism scene, it really becomes something special.
Are you looking for the most highly-recommended clinics for root canal treatments in Puerto Vallarta, Mexico? Here are the clinics that come highly-recommended by former patients: Odontoklinik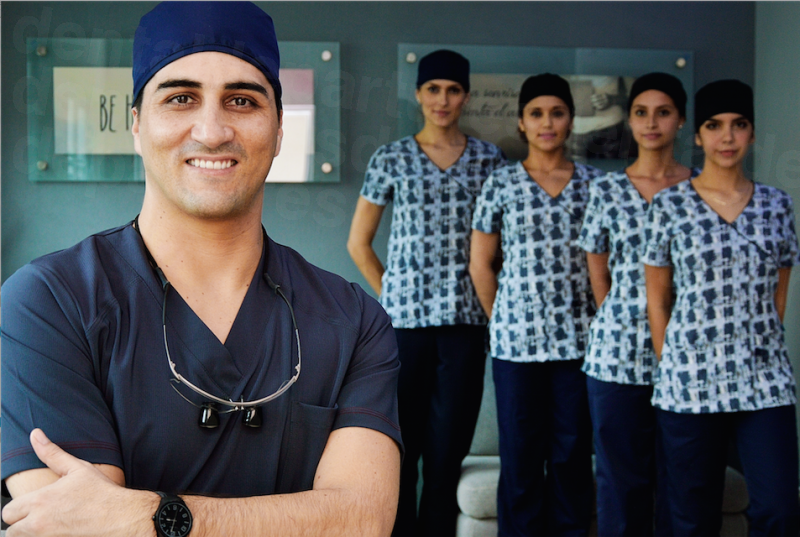 , PV Smile, Grupo Odontologico Integral - Puerto Vallarta , Smile Vallarta, and International Dental Center PV.
Merge the ultimate tropical vacation with the chance to get some of the cheapest and best dental treatments in the world by visiting Puerto Vallarta today!
Affordable Root Canal Cost
The price for root canal treatments in Mexico is a fraction of the extortionate prices back in the USA, Canada or Europe. When you seek a cheap root canal cost, Mexico is the ultimate option. Here are the average prices for root canal treatments in Mexico: US $ 250 (CAN $317; UK £190; Euro €210; Aus $311; NZ $332), compared to the prices in the US $ 1,275 (CAN $1,636; UK £954; Euro €1,133; Aus $1,660; NZ $1,706).
Take your time to carefully read all our root canal reviews in Puerto Vallarta, Mexico, to find the best and cheapest possible dental options in the world. Seeing as Mexico is so close to America, it makes perfect sense for patients from the USA and Canada to make the simple journey to Mexico to enjoy an amazing sundrenched tropical holiday experience while getting their root canal treatments in PV clinics for the best prices in the world.