What you may not know is that Spain is also an excellent dental tourism destination. If you are looking for reliable dentists, Spain will not let you down. In addition to providing a memorable summer holiday, Spain offers affordable dental solutions.
How Much Can You Save?
Lower prices are the biggest motivation for people to become dental tourists. Dentists are notoriously expensive in first-world countries such as the UK. Generally, you can expect to save around 50% on your dental care by getting it in Spain.
Below is a helpful price comparison for common dental services.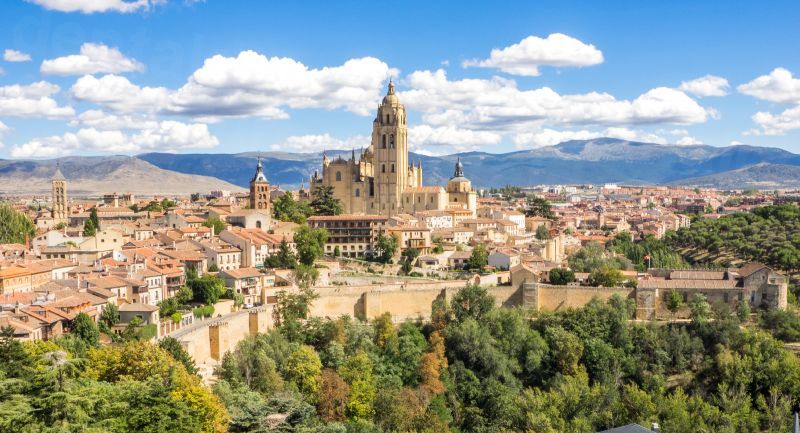 Average Prices in the UK
· Implants: £3,000 (Ireland: €3,417)
· Crowns: £863 (Ireland: €983)
· Fillings: £116 (Ireland: €132)
Starting Prices at Spain's Best Clinics
· Implants: £1,491 (€1,698)
· Crowns: £501 (€570)
· Fillings: £71 (€81)
Clinica Dental Alberto Fernandez & Ayora
Implants: £1,256 (€1,430)
· Crowns: £377 (€429)
· Fillings: £62 (€71)
Velez and Lozano Dental Office
· Implants: £1,181 (€1,345)
· Crowns: £251 (€286)
· Fillings: £42 (€48)
The dental implants in Spain could practically pay for your summer holiday in Spain! The best part is that you are not compromising on quality. Let us see why that is.
Quality of Spanish Dentists
One of the biggest concerns you may have when getting dental work abroad for less is about quality. Rest assured that you are not trading money for health. Dentists in Spain heave earned a reputation of being modern experienced professionals using the latest dental technology. Since they are part of the European Union, not just Spanish but EU regulators control Spanish dentists.
The impressive price difference above is mainly the result of lower operating costs in Spain as compared to the UK. Moreover, much of the bureaucratic red tape affecting businesses in first-world countries is eliminated when traveling abroad.
On top of that, there is stiff competition among the Spanish dental clinics. They are well-aware of the high standards of dental care people in the UK are accustomed to. Subsequently, they have to balance cost and quality if they want a steady flow of dental tourists.
The best dentists in Spain work with the latest dental equipment and facilities. And they are simply a couple of hours away from London. You can hop on a low-cost airline like EasyJet or Ryanair and kick off your dental holiday.
Dental Tourism Hubs in Spain
Barcelona and Madrid are the more famous cities in Spain. Although others such as Almeria and Murcia also provide the best of tourism and dental care. Save your precious holiday time by visiting the clinics listed above. All clinics on Dental Departures have been pre-screened and approved by our team.
Our vetting process includes crucial checks such as onsite visits, verifying qualifications and former patient reviews. We have collected the research so you do not have to. After all, you want to spend more time enjoying your vacation, not hunting for the right dentist.
With our help you can easily kill two birds with one stone. Holiday and health can go together as you enjoy the best vacation and dental care in Spain.
Getting Around and Staying Safe in Spain
Getting around the cities is easy because taxis and buses are readily available. Pay more money for the convenience and knowledge of the drivers in a taxi or save more taking a bus from the main cities to certain towns that cannot be reached by train.
As always, be mindful of the people you meet and keep an eye out for scammers. For instance, be wary of people offering you free food and drinks. Alternatively, people who offer to hold your bags as you get a picture taken.
We simplify the process of enjoying a dental vacation in Spain. Evaluate our recommended clinics, compare the prices and either book online or use our toll-free number. As always, you can always talk to us if you have any questions. Make the most of your summer and find the best holiday activities and dentists Spain has to offer.