Still looking for a more affordable dental veneers price? Angeles city is a new dental destination to explore.
If you are looking for a great country providing top class dental care, then the Philippines is what you are looking for. The country is rich with both Spanish and American influences making up its culture and history. Moreover, Philippine cities have also great dental clinics that offer a much cheaper dental veneers price. Angeles City, an entertainment hub for American troops, developed its healthcare services to cater for a significant number of foreign patients living and visiting the city.
We at DENTAL DEPARTURES verify that the top quality clinics in Angeles city, Philippines can provide international patients with affordable dental procedures.
One of the leading dental clinics in the region, Bonifacio Dental Center is situated in Angeles City. Bonifacio Dental Center has served both local and international patients since 1997. In fact, almost 70 percent of the clinic's patients are foreigners who seek dental treatments while exploring the exceptional beauty of the country.
Bonifacio Dental Center provides a wide range of personalized dental treatments that aims to treat patients according to their unique and personal needs. The clinic is headed by a team of highly-skilled and experienced dentists, Dr. Alfie and Dr. Michelle Bonifacio.
With the use of state-of-the-art facilities, materials, and equipment, the clinic is able to provide safe and superior dental treatments. Their specialized procedures include dental restorations, orthodontic services, oral surgery, periodontic services, pediatric dentistry, implants, family dentistry, endodontic services, emergency dental services, cosmetic dentistry and dentures.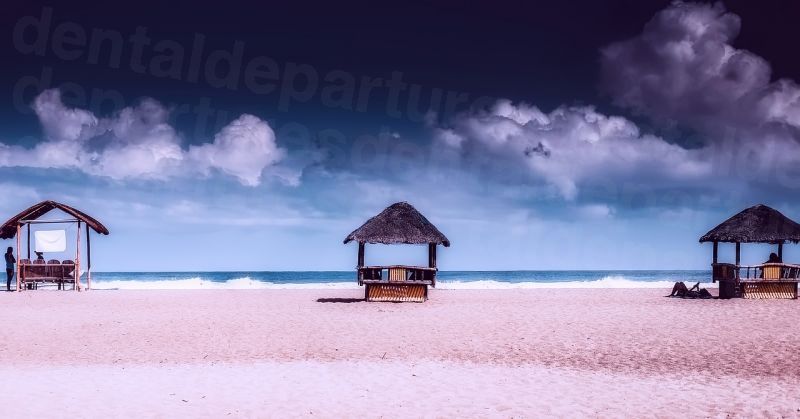 Are you looking for a one-stop clinic for all your dental needs? Smile MakeOver Dental & Aesthetic Center is the right place for you. It has a team of service-oriented and passionate dentists and staff to deliver a satisfying dental experience.
Smile MakeOver Dental & Aesthetic Center is situated in Angeles city. Its dental team is competent and trained to deliver services in both preventive and aesthetic dentistry. These procedures promote maximum dental and oral health protection and wellness. Most of all, this top dental clinic offer these great services at very reasonable prices when compared to western clinics.
Located in Balibago, Angeles City, Philippines, Metro Angeles Dental Center provides an extensive range of dentistry procedures that includes orthodontics, oral surgery, implants and cosmetic treatments.
Established in 1986, the center has become a renowned dental clinic in the region. In fact it is highly recommended by both locals and tourists Patients are treated to the best dental care and treatments possible. Among the dental services the clinic offer is teeth cleaning, fillings, crowns, bridges and implants.
You will surely find a low-cost dental treatment in Angeles city. We at Dental Departures guarantee that you will receive the best quality dental treatment. Here's the dental veneers price list giving international patients a good idea of what price to expect for their treatments.
INTERNATIONAL PRICES VS. ANGELES, PHILIPPINES PRICE.
PROCEDURE

US $

AUS$

NZD$

COMPARISON

DENTAL VENEERS

$ 1,245.00

$ 1,623.00

$ 1,667.00

INTERNATIONAL

$ 512.00

$ 670.00

$ 708.00

ANGELES

41.10%

41.20%

42.50%

% PATIENTS PAY IN ANGELES
There are millions of reasons why tourists visit the Philippines and one of them is affordable dental treatments like the dental veneers price. Angeles City has a number of first class dental clinics with certified and reliable dentists. They will give you the best dental experience in this country before enjoying the seven thousand plus islands.