Try one of the most affordable dental veneers price. Warsaw has highly recommended clinics.
Dental Veneers is one of the simplest but most effective forms of cosmetic dental treatment that give patients a winning smile. Dental veneers are thin slivers of materials identical to the tooth's appearance to cover the front surface of the teeth. While many dental clinics offer the same dental veneer procedures, not all offer a low-cost dental veneers price. Warsaw, in Poland, is fortunately another European dental destination you can visit for top-quality and affordable dental care and services.
Many dental tourists are taking advantage of the low-cost dental procedures in Warsaw. At Dental Departures have verified the following clinics for patients to choose from as a quality dental care provider.
A dental clinic gifted with an excellent and passionate team of dentists, FABDENT - Designing your FABulous smile! provide patients with a wide range of general and specialist dental care.
As you enter their state-of-the-art clinic, you will find a warm and very friendly environment. The clinic is dedicated in meeting the patients' needs and expectations through its world-class service. It also delivers its procedures with the use of the newest and most up-to-date techniques and modern technology.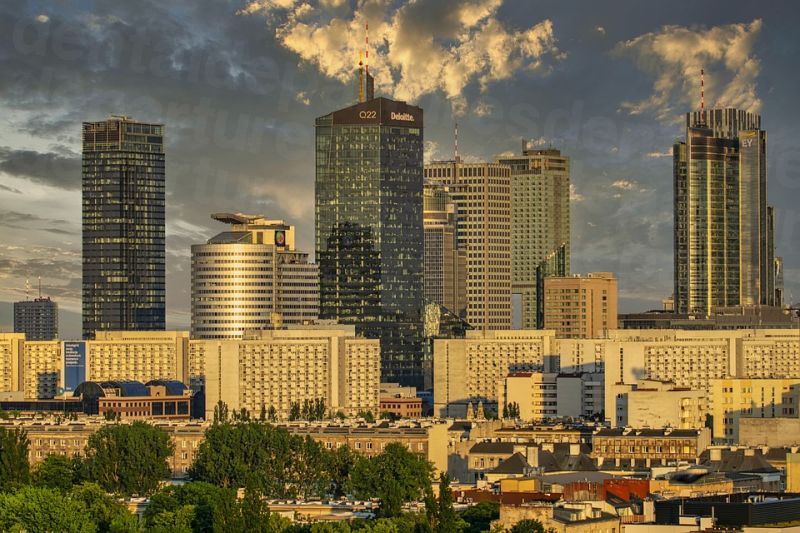 The clinic prides itself for having a competent staff who is attending further education, training courses, workshops and seminars. This is to enhance and update their skills and knowledge when it comes to the newest techniques in dentistry. It also has a team of passionate dentists who treats the patients according to their personal and peculiar needs.
The facility offers expert dental treatments which include dental implants, veneers, root canals, crowns and dentures. Their dental team takes care and looks after patients with their tailor-made service and careful, safe and hygienic procedures.
For patients requiring a technologically advanced clinic and exceptional service, FABDENT is always ready to provide solutions for their dental health issues.
Getting an estimate cost by means of a dental veneers price list is very helpful when planning to visit a clinic in Warsaw. To help you with the dental cost, here's the price list we have prepared for you.
INTERNATIONAL PRICES VS. WARSAW, POLAND PRICE.
PROCEDURE

UK £

EURO

US$

COMPARISON

DENTAL VENEERS

$ 932.00

$ 1,108.00

$ 1,245.00

INTERNATIONAL

$ 225.00

$ 254.00

$ 289.00

WARSAW

24.10%

22.90%

23.20%

% PATIENTS PAY IN WARSAW
One of the most crucial questions about dental tourism is the credibility and quality of dental care in other countries. Basically, dental clinics who treat foreign patients strive to give the best high-quality services to keep their good reputation and gain more potential patients. Most dental tourism providers adhere to latest diagnostic equipment and follow recognized health and safety protocols, like the ISO's.
Warsaw is an ideal dental destination offering comfortable and effective service to all local and foreign patients with an affordable dental veneers price, Warsaw is the right place to avail affordable procedure and solutions to all your dental needs. If you've any questions about dental veneers in Warsaw, contact our Customer Care Team, who will gladly help.