Let Dental Departures put a smile on your face with huge savings on dental care in Costa Rica. Save more than 60% on our quality-checked dentists in Costa Rica .
Receive first-class, cost-effective treatment on a host of procedures in an exotic destination brimming with glorious beaches, volcanoes, coral reefs and lush rainforests.
Find, choose and book a dentist to experience world-class dental care at a fraction of the price. Whether for an annual check-up, cavity filling or one of our root canal dentists in Costa Rica , you can combine a memorable vacation with high-quality, affordable care.
Why Choose Costa Rica for Dental Care?
For many budget-conscious North Americans and Canadians who don't want to travel far, Costa Rica is a perfect destination for a pre-treatment vacation or post-treatment recovery. . Considered one of the safest, most convenient dental destinations for North American patients, low-cost flights are accessible within a few hours from US and Canadian cities. This is even more important if patients require a return trip for complex dental work such as implants or full mouth restorations.
Costa Rica's level of quality care and clinical standards rate extremely highly. Our finest Costa Rican dentists have undergone rigorous training in the US and often belong to the American Dental Association or similarly-accredited by a leading US or Canadian agency.
Our fully-approved Costa Rican clinics boast numerous facilities and services, ensuring a first-class, patient-led experience from state-of-the-art equipment and contemporary interiors to English-speaking staff.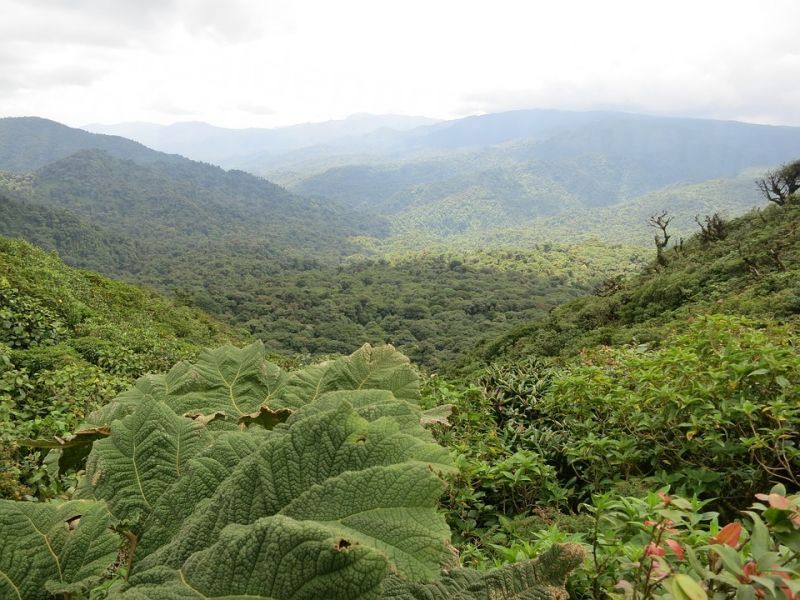 Clinics in Costa Rica—Overview
Dental Departures does the hard work so you don't have to, resulting in a hassle-free process. We meticulously vet each clinic for stringent hygiene, quality care, memberships and dentist qualifications.
We make your decision-making easy thanks to our background-checked clinics, adhering to the highest standards. Browse virtual clinic tours, view maps and search our site for verified dentists with trusted reviews from many patients who have already experienced phenomenal results.
Notable clinics include Costa Rica All on Four , Prisma Dental and Clinica Mario Garita The Dental Experience .
What is the Price of Dental Care Compared to Home?
Save up to 65% on root canal price Costa Rica treatment:
Root canal price in the US: $1,275

Average root canal price in Costa Rica: $445
Why Choose Costa Rica?
With its rise in commercial prominence and tourism influence, Costa Rica has also become an attractive dental proposition for thousands of patients every year seeking high-quality, inexpensive treatment. This Central American tropical paradise is rich in history, culture, plantations and diverse landscape.
Cheap flights taking less than four hours, access to top-notch, affordable care and an idyllic setting prove irresistible for many North Americans. Bordering Panama and Nicaragua, Costa Rica boasts a plethora of national parks and UNESCO Word Heritage Sites , such as La Amistad National Park, Talamanca and the Cocos Island National Park.
Visit art-inspired, cliff-top towns of Monteverde and Santa Elena, providing a gateway for trekking, hiking, whitewater rafting and jungle tours. Water-sport activities are in abundance on both the Caribbean and Pacific coasts with scuba-diving, swimming and snorkeling.
Relax and recuperate on Costa's Rica's golden shorelines from Punta Uva to Talamanca and Montezuma. Visit San José's museums and galleries or take a trip to Sarchi, amid coffee-covered hillsides, featuring more than 200 artisan workshops.
Discover red-hot lava eruptions at Volcan Arenal or nearby La Fortuna, home to a myriad of activities including bungee-jumping, horse-riding and canyoning.
Staying in Costa Rica
Hotel accommodations in Costa Rica vary from five-star luxury and all-inclusive resorts to budget-friendly options.
It is advisable to reserve lodging before the start of high season between December and April. Many of our best dental and medical clinics in San José are located near Sabana Park, home to a wealth of accommodation and dining choices. San Jose's nearby upscale suburb of Escazú offers patients luxury American hotels as well as inexpensive airbnb rentals, villas and apartments.
Costa Rica also incorporates specialist "recovery lodging," where dental patients receive additional services such as airport and clinic ground transportation, dedicated nurses and a 24-hour patient hotline. Some of our clinics provide complimentary or discounted hotel accommodation, which can be arranged via your booking with Dental Departures.
How to Book?
Enjoy high-quality dental care at low prices with Dental Departures.
Call our toll-free number or book online for your dentist in Costa Rica. See ways below to contact us and take advantage of our
with a quality-checked dentist today.