Looking for Dentists in Cancun? Finding the best clinic in Mexico will help you achieve optimal health.
Dentists in Cancun
Find a certified Dentist in Cancun from a trusted source. Dental Departures has a list of certified dentists that are screened based on their qualifications, skills, and professional memberships. Booking an appointment with Dental Departures gives you access to quality-check clinics and verified dentists.
Dentists in Cancun have the same qualifications as their counterparts in US, Canada, and UK. They completed their studies and training from respected institutions in Mexico and abroad. The dental professionals specialize in Oral and Maxillofacial surgery, Prosthodontics, Restorative treatments, Cosmetic Dentistry, and other fields.
They are well experienced in different types of procedures. For example, the dentist at Sunset Dental Cancun offer comprehensive services encompassing general and specialist care, including dental implants and root canals. The clinic is dedicated to providing the highest standard of care to satisfy patients, and has been awarded the Dental Departures Global Patients' Choice Award for its exceptional patient reviews and superb service.
The dentists in Cancun offers top quality treatment at a reasonable price. They perform General Dentistry that maintains patients' oral health to specialized treatments like Oral Surgery and Dental implants. Cancun has the best dentists providing solutions to various dental issues such as tooth decay, cracks, discoloration and missing teeth. The dentists in Cancun offer an array of dental services that include: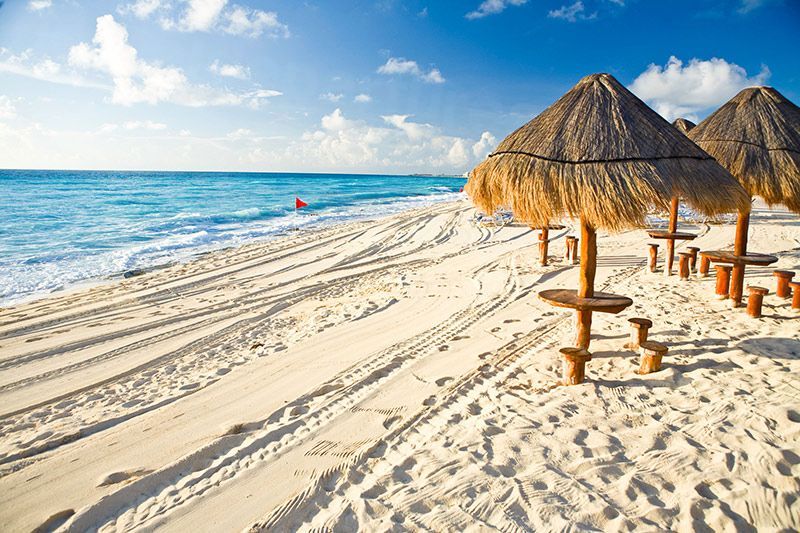 Preventive Care keeps patients' oral health in tiptop shape by means of oral exams, teeth cleaning, fillings, sealants, and other anti-cavity treatments.
The dentists prevent, diagnose, and treat gum diseases. They use non-surgical treatments as well as surgical procedures.
Oral Surgeons perform extractions, wisdom tooth removal, and other procedures.
Cutting-edge technology like implant procedure is carried out in Cancun. The specialists are trained and skilled in dental implants including Mini Implant and All on 4. Cancun is equipped with modern technology like CBCT 3D x-rays and digital imaging that provides accurate diagnosis and effective treatment.
The dentists repair and save infected teeth using root canal treatment.
Restorative Treatments/Cosmetic Dentistry
Specialists in Restorative and Cosmetic Dentistry improve the function as well as the appearance of teeth using various options such as inlays, onlays, veneers, crowns, and bridges.
Dentists in Mexico are often affiliated with the American Dental Association (ADA) and other organizations. They comply with international standards and strictly follow proper sterilization processes. The clinics are equipped with the latest technology in dentistry that deliver fast, safe, and effective treatments. Some of the clinics have on-site laboratories that produce dental restorations in just a single appointment. Hi-tech equipment like CAD/CAM technology is used in producing veneers, crowns, and dental implants.
If you're looking for for optimal oral health on a budget then you could do worse than finding a good dentist in Cancun. Check out Dental Departures' website to find masses of quality-checked dentists offering reliable care.