Dental implants are among the most widely performed type of dental treatments across the world. If you have missing teeth or are suffering from gum disease, your dentist might recommend that you get dental implants to treat the issue. However, the cost of dental implants in the UK can be prohibitive. The average cost of the procedure in the UK is close to £3,000, but in Budapest, Hungary, they are considerably cheaper. Let's have a look at 5 great clinics in Budapest , offering dental implants at fantastic prices.
A major reason why Budapest offers low-cost dental treatments is that it is now a major dental tourism destination. People from the UK fly there regularly for standard and specialist dental treatments. The difference in costs is significant enough that you can easily pay for travel and accommodation without having to dig deep. For instance, if you get dental implants in Budapest, you can save 50% on the cost of the treatment, even after factoring in all other costs associated with your trip.
Surely, now you will be more interested in travelling to Budapest for dental implants. Here's an overview of 5 great clinics in Budapest for dental implants:
1. Access Smile Dental Clinic
Access Smile is one of the most popular dental clinics in Hungary. Over the years, they have geared their services towards patients from Ireland and England, even setting up bases across the UK. The staff is friendly and bilingual, ensuring you will not face any issues when talking to them. When it comes to dental implants, the prices at the Access Smile Dental Clinic start from £492.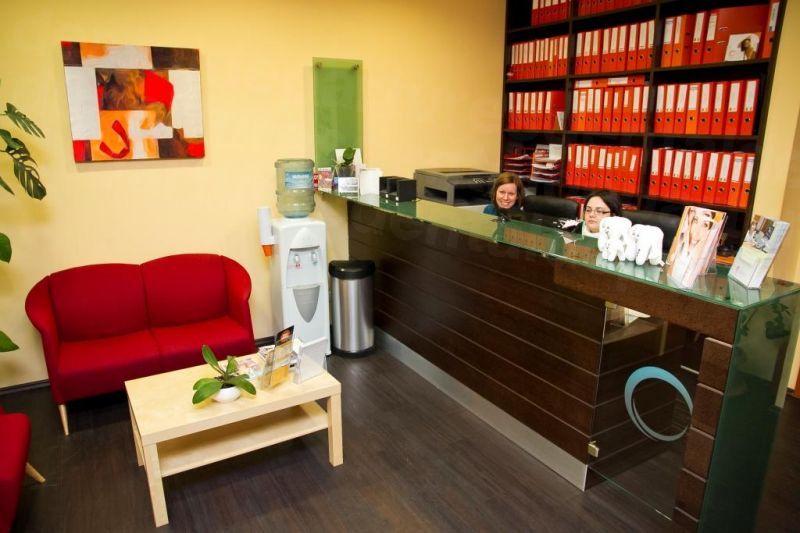 2. FlyDent Fogaszati KFT
The FlyDent International Dental Clinic is located in the heart of Budapest, making it a perfect destination for people who travel there for dental treatments. You have access to world-class accommodation and facilities, and their staff will help you plan different aspects of the trip. The FlyDent Fogaszati KFT charges £402 for dental implants.
3. TriDent Budapest Cosmetic & Family Dentistry
TriDent is a family-owned dental practice in Hungary. The reason it makes the list of 5 great clinics (Budapest), dental implants is their experience in the industry. The facility was established over two decades ago. Despite their world-class equipment and technology, you only have to pay £534 for dental implants at TriDent Budapest Cosmetic & Family Dentistry.
4. Batorfi Dental Clinic
This dental clinic was founded in 2008, and offers a wide range of dental treatments. They cater primarily to patients from the UK, but also to people living in the US and Canada. You can get high-quality dental implants at the Batorfi Dental Clinic for just £541.
5. Elitedent Clinic
This dental clinic stands by the quality of its services, to the point that they offer a 100% guarantee for all the treatments they perform. They offer dental implants for as low as £447. No wonder Elitedent Clinic makes it to this list.
So, there you have it, our list of 5 great clinics (Budapest), dental implants. Take the next step by getting customized quotes from these clinics and comparing their offers.