This treatment really has revolutionized the industry in so many ways. However, with such innovation comes a high price tag. When you need affordable dental implants, but do not want to remortgage your home, SE-Asia is where you will find the bargains. Do you know where to find inexpensive dental implants in Vietnam ? If not, let us tell you.
Affordability in Vietnam
Because of the way that dental establishments across the Western world have been acting over the past decade in terms of their high pricing, consumers from across America, Australia, New Zealand and Europe have been forced to re-evaluate their tactics. They no longer purchase dental treatments back home and now opt to visit places such as Vietnam in SE-Asia.
Dental Implant prices in Vietnam are a staggering 70% cheaper than across the Western World, which is a massive price difference when we are talking about cutting-edge treatments such as implantology. Many Aussies and New Zealanders already visit destinations across SE-Asia for their holidays, but over the past couple of years, we have already seen the trend of the same people visiting Vietnam to take advantage of these amazingly low cosmetic costs.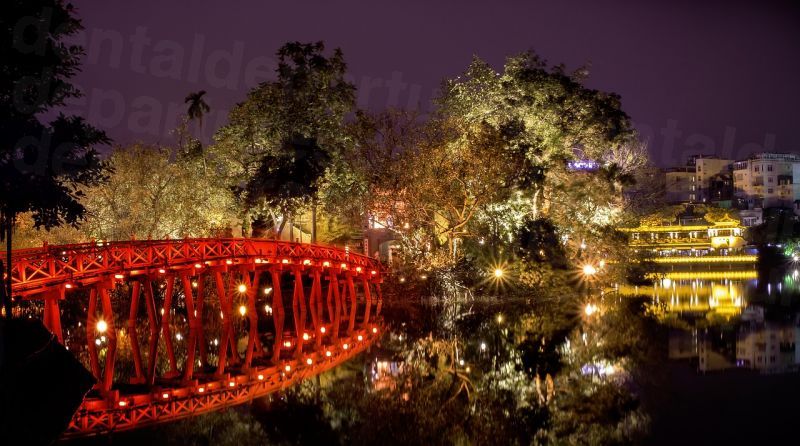 Clinics in Vietnam
If you are searching online to see where to find inexpensive dental implants in Vietnam, you have come to the right place. Dental Departures is a dental tourism website that has taken the time to research all locations across the world to find low-cost dental treatments with standards that appeal to Western patients. Our recommended clinics at Dental Departures are based on those who offer exceptional services for a price that the everyday-person from the Western World can afford.
Dental implantology is not a treatment any old backstreet dentist can perform. It takes cutting-edge knowledge and world-class surgery skills. All our recommended clinics are professional, reliable and known for their trustworthiness. Here is a list of clinics in Vietnam you can trust to do an exceptional job:
Serenity International Dental Clinic
Worldwide Beauty and Dental Hospital
Prices for Dental Implants
Now we know where to find inexpensive dental implants in Vietnam, it's time to learn exactly how much it costs. With prices that are over 70% cheaper than in America, Australia, New Zealand or Europe, you will be pushed to find somewhere cheaper in the world. Here is selection of prices for dental implant treatments in Vietnam: US $ 1,250 (CAN $1,593; UK £971; Euro €1,064; Aus $1,593; NZ $1,727), compared to the prices in the US $ 3,913 (CAN $5,027; UK £2,928; Euro €3,480; Aus $5,098; NZ $5,238).
When you want to know where to find inexpensive Dental Implants in Vietnam 's top-quality clinics , the Dental Departures' website can introduce you some of the newest and most affordable places in the world. We have listed the most trusted clinics in Vietnam so you can make the wisest decision possible.