So, you find yourself in need of a dental transformation, but you don't quite know what the stakes are to get what you want. You don't know the results, the standard cost — and you do not want to invest in something that will leave you unsatisfied! But worry not — Dental Departures is here to give you complete mouth makeover in Denpasar review to tell you everything you need from rates to results.
A complete mouth makeover is a popular dental treatment all over the globe, especially for Australians and patients from New Zealand. In Denpasar, the rates are more affordable, and with the city's more than hospitable feel, you would surely regret nothing. With this complete mouth makeover review, you will want no more — except, of course, a complete mouth makeover in Denpasar!
Why Denpasar?
Denpasar is the capital city of Bali in Indonesia, making it the centre of tourism in the island. Teeming with culture and history through temples and museums, Denpasar boasts a reverberating nightlife as well, felt in numerous up-market clubs, and bars, and party resorts. Denpasar also offers highly-acclaimed dental treatments known in for their affordable costs! Denpasar is the island to be if you want quality vacation and quality care!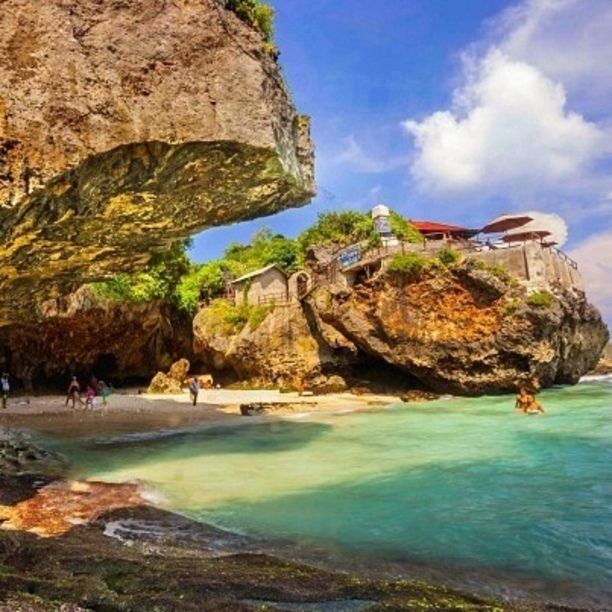 A Mouth Makeover? What for?
A Mouth Makeover is a procedure that improves the entirety of your mouth. From your smile to the individual tooth, it involves a combination of multiple dental treatments such as orthodontics, bite correction, dental implants and dental cosmetics.
How much is the standard cost for a complete Mouth Makeovers
?
Admittedly, a complete mouth makeover is an expensive investment. Here are the average costs of the various dental treatments for you to compare:
PROCEDURE

USD$

NZD$

AUD$

COMPARISON

ALL ON 4

$26,000.00

$34,841.00

$33,910.00

INTERNATIONAL

$4,247.00

$5,873.00

$5,314.00

DENPASAR

Dental Crowns

$1,164.00

$1,545.00

$1,505.00

INTERNATIONAL

$340.00

$470.00

$425.00

DENPASAR

Dental Fillings

$155.00

$207.00

$202.00

INTERNATIONAL

$57.00

$78.82

$71.32

DENPASAR

Dental Implants

$3,913.00

$5,238.00

$5,098.00

INTERNATIONAL

$1,585.00

$2,192.00

$1,983.00

DENPASAR

Veneers

$1,245.00

$1,667.00

$1,623.00

INTERNATIONAL

$415.00

$574.00

$519.00

DENPASAR

Root Canal

$1,275.00

$1,706.00

$1,660.00

INTERNATIONAL

$172.00

$238.00

$215.00

DENPASAR

Teeth Whitening

$668.00

$894.00

$870.00

INTERNATIONAL

$281.00

$389.00

$352.00

DENPASAR

20.60%

21.30%

19.80%

% PATIENTS PAY

$34,420.00

$46,098.00

$44,868.00

TOTAL AVERAGE COST

$7,097.00

$9,814.82

$8,879.32

COST IN DENPASAR
Dental Departures Recommend these clinics
1. Bali International Dental Center provides a welcoming, caring, and calm atmosphere in their clinic to ensure a calm and pleasurable experience for every patient. The Bali International Center is staffed with highly-trained professionals in their field and equipped with the latest diagnostic technology, earning them a strong reputation in Denpasar. Dental Departures offer the following promotions at this clinic:
Australia Veterans
Exclusive Hotel Packages
2. Bali 911 Dental Clinic - Denpasar is known for providing high-end services, leaving each patient with no less than a beautiful smile. Their team in Bali 911 Dental Clinic – Denpasar consists of highly dedicated professionals offering treatments such as Teeth Whitening, Gum Treatment, and Mouth Rehabilitations. They also offer the following money saving Dental Departures promotions:
Australian Veterans
Exclusive Hotel Packages
After reading this complete mouth makeover in Denpasar review are you ready for your own transformation? Never was a vacation so full of benefits! Quality time with quality care—book now through Dental Departures and have yourself a wonderful vacation!