You can easily get a high-quality All -on-4 treatment in Spain for example, and with the ever-increasing costs at UK Dentists, many Brits are using affordable alternatives in other countries. Already a popular holiday destination, you may not know that Spain is now a dental tourism hub, convenient for people based in the UK.
How Much Could You Save?
The average cost of an All-on-4 in the UK is around £15,000 (€17,000), which is three times the cost of a similar procedure at some of Spain's top dental clinics. For example, at these highly recommended clinics, the cost is much lower:
Despite the high quality of Spanish dentistry, some people suspect that huge price difference is because of inferior care, but this is not the case. The lower prices are mainly the result of reduced operating costs and red tape, so you could save a packet on the procedure if you are prepared to be different.
Spanish dentists are also highly competitive on price; they know they have to provide top quality dental services while maintaining low prices to attract repeat business. The dentists in Spain are regulated by European Union, as are British dentists currently, and the EU's universal standards mean there is no link between the price and treatment quality you will receive.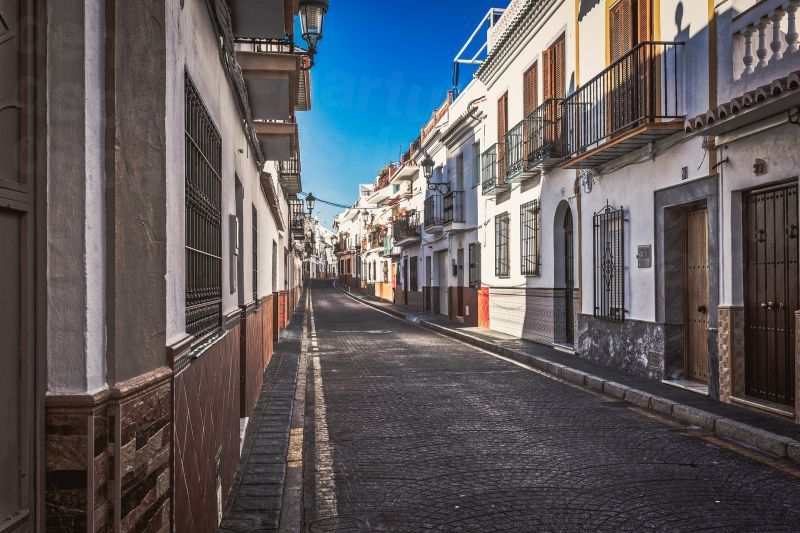 Make the Most of All-on-4 Implants System
The first successful All-on-4 treatment was completed in 1998, and since then countless people have enjoyed the benefits of this breakthrough procedure. Now you too can:
· Refurbish your smile with only four implants
· Receive a new set of teeth in just one day
· Sit through only a single invasive surgery (if no extractions are required)
· Enjoy feeling secure with your implants, as there is no shifting or loosening
· Avoid bone grafts
The All-on-4 is an affordable alternative to other teeth replacement treatments, and by going to Spain you can revamp your smile for a lot less. And of course, you get back a lot more than just your smile: the ability to eat and talk comfortably and confidently will return too. With our help, you can do it without spending a fortune.
Quality is not an Issue.
Many people's main concern about getting an All-on-4 procedure in Spain is about quality. Rest assured that as long as you use a Dental Departures listing, there is no need to worry. Our screening process ensures that only the best and most reliable clinics are added to our portal by:
Personally visiting the clinics
· Checking legal and criminal records
Verifying staff qualifications
Verifying dental association memberships
· Collecting authentic patient reviews
Our screening process weeds out any clinic that will not give you the best treatment, and as Dentists in Spain are among the finest in Europe, you can be confident of receiving the highest quality treatment available.
How to Prepare for Your All-on-4
The All-on-4 procedure requires two visits to the dentist four to six months apart. This allows the implants to fuse with the jawbone. When that fusing is confirmed as successful, your dentist will add the permanent restorations during the second visit.
The great news is that the savings you make from having the treatment in Spain rather than the UK will more than cover the cost of travel and accommodation for two trips. Think of them as complimentary holidays courtesy of Dental Departures!
If you smoke, you may be required to stop for before the treatment. Every case is different so make sure you discuss your case with your dentist; you can also do it with your local UK dentist.
If you want more information, or to book your All-on-4 treatment, please call the Dental Departures Customer Care line. You will return home with a brand new smile, and having not spent a fortune you will have a reason to use it too. Stop waiting and start enjoying the benefits of getting an All-on-4 done in Spain now.