Dental tourism (flying abroad for affordable dental work) is not new, and Hungary is one of the earliest entrants in the game. For the past 30 years or so, thousands of dental tourists have been flying to Hungary every year for affordable, high-quality dental work. For procedures like dental implants, reviews in Hungary show that you can make incredible savings as compared to prices in your country.
Hungary is a great dental tourism destination in Europe, and you can find world-class dental expertise as well as state-of-the-facilities. In the following paragraphs, we provide essential information on getting dental implants in Hungary, but we will start with the benefits of dental implants.
In addition, dentures are high maintenance. Yes, implants also require proper care, but with dentures, you need daily cleaning, something you can happily do without. Moving on, dentures don't look like natural teeth and they affect speech as well. This leads to self-confidence issues as users don't feel confident in speaking or smiling.
Not to mention, they are not long-lasting solutions. So these are the problems with dentures. But dental implants do away all these problems, and offer you a durable and long-lasting solution that enables you to eat, speak, and smile without any issues.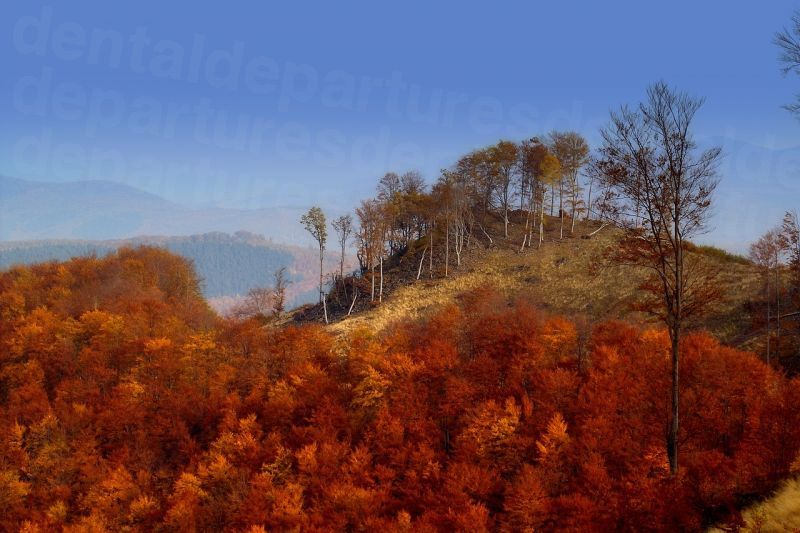 Why Go to Hungary for Dental Implants?
The primary reason why dental tourists visit Hungary for dental services is affordability. Dental implants are effective, but they are costly as well, especially if you live in the UK. However, they're quite affordable when you purchase them in Hungary. The average costs of a titanium implant and a titanium implant with abutment and crown in the UK are £1718 and £3045 respectively. In Hungary, the prices are £505-£652 and £796-£1085 respectively. Just see the discount!
The best clinics for dental implants in Hungary include:
Some clinics may charge even lower prices, so get personalized quotes from more than one clinic. For more information on dental implants, reviews in Hungary are great source of information. As you can see, the Dental Departures is an excellent portal for dental tourists. Schedule an appointment right away.