Can you afford to ignore the chance to save over ten thousand pounds on your all-on-4 procedure? If you are thinking about getting an all-on-4, Turkey is the perfect place to go. This beautiful and interesting Eurasian country is home to world-class dental clinics that deliver the all-on-4 implant system for significantly less than the dentists back home. Why not revamp your smile without spending a fortune?
How Much Does it Cost?
You probably already know that all-on-4's in the UK will cost you somewhere in the region of £16,033 (€19,144). At two of the best dental clinics in Turkey, however, the same treatment will only set you back:
It's important that you understand, however, that paying these prices does not mean you will be trading savings for quality. So long as you stick to clinics on Dental Departures, you will get outstanding dental treatment as we screen all of our clinics by: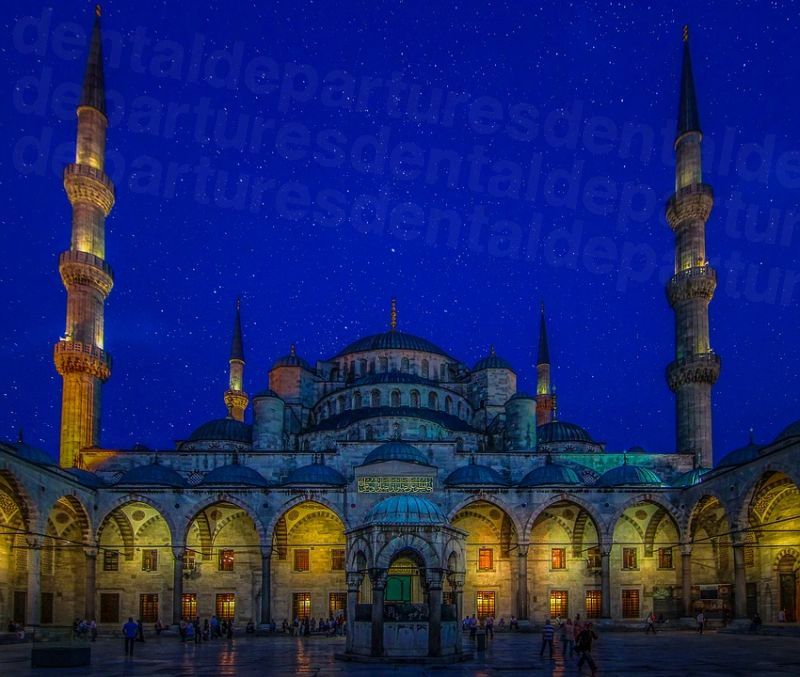 Visiting each clinic

Checking malpractice and criminal records

Verifying dentist and staff qualifications

Confirming dental association memberships

Collating authentic patient reviews
If you want, we can also connect you to past patients at the clinics you are considering visiting. Talking to them will help you better understand the clinic and process. Getting an all-on-4 in Turkey does not have to be confusing or risky, with the right information and guidance, you can get quality dentistry with little-to-no hassle. Learn everything you need to know about the all-on-4 procedure , dental clinics and the Turkish city you are traveling to on our website.
We encourage you to ask for personalized quotes before you choose a clinic and, before you travel, email your complete dental records to the clinic before you leave and take a digital backup with you. Make sure you are clear about the locations of your clinic and hotel, and check to see if your chosen clinic offers a free transport service between your hotel and their facility.
Understanding All-on-4
The all-on-4 system utilizes just four dental implants for supporting an entire upper or lower bridge of teeth. The replacement teeth are acrylic and have an artificial gum line. Also known as "same-day implants" in the US, the procedure can be carried out in a single visit in cases where extractions are not required. As with all implant procedures, you will need to revisit the dentist after four to six months to ensure that the implants have fused securely into your jawbone. In cases where the integrity of the jawbone is too fragile to support implants, a bone graft can be carried out first to provide a solid enough foundation.
The first successful all-on-four procedure was performed in 1998 and since then countless people have revamped their dental health and smile with this technique. For many years now, people from countries such as the UK and the US have been traveling abroad to get this procedure at an affordable price. For Brits, Turkey offers the chance to save a small fortune whilst enjoying an amazing holiday at the same time, as the difference in price will more than cover your travel and accommodation expenses.
All-on-4 in Turkey – All Fun
All in all, if you are considering an all-on-4, review Turkey and its dental clinics. You will enjoy the amazing combination of quality dentistry and unforgettable vacationing thanks to the lower operating expenses and living costs that Turkey offers compared to the UK.
Coupled with the stiff competition between clinics to attract lucrative international custom, the result is very reasonably priced, top-quality dental care that Brits simply cannot afford ignore. In addition to this, patients can also enjoy the many amazing touristy things that Turkey has to offer. From palaces and museums, to an interesting food culture and rousing nightlife, this Eurasian country knows how to have fun.
Talk to our Customer Care Team to learn about our partner dental clinics. They will be happy to discuss your needs in detail and are happy to answer all your questions regarding your all-on-4. Turkey is sure to impress not only the patient in you, but tourist as well. And, by booking your treatment through Dental Departures, you can take advantage of our exclusive warranties that not only cover your dental work, but also the materials used therein.