Did you know that dental implants such as All on Four and All on Six treatments are literally changing the dental industry? Those of you who have been struggling on with dentures, or have teeth that are wobbly or have fallen out now have a more solid and permanent option. With prices that are astronomically high in American and Europe, we can help you to find a bargain.
Extortionate Dental Implant Prices
Unfortunately, if you live in a first-world place such as Australia, New Zealand, Europe or America, you really are getting ripped off for your dental treatments. The prices are so high for All on Six treatments that it can cost in the region of USD $26,000. Basically, if you are not extremely wealthy, there is no chance in hell you will ever get to afford dental implant treatments.
All on Six treatments use 6 or more implants to be fitted with your already-existing teeth to create a full-mouth restoration. If you have broken or incomplete teeth, or you have been living with ill-fitting dentures, dental implants are the perfect option. With prices so high in the West, you can use online reviews and other useful info on our site, like All on Six before and after photos, virtual clinic tours, prices and much more to find a clinic that not only performs the treatments to the highest levels but also offers pricing that are approximately 70% cheaper than back home.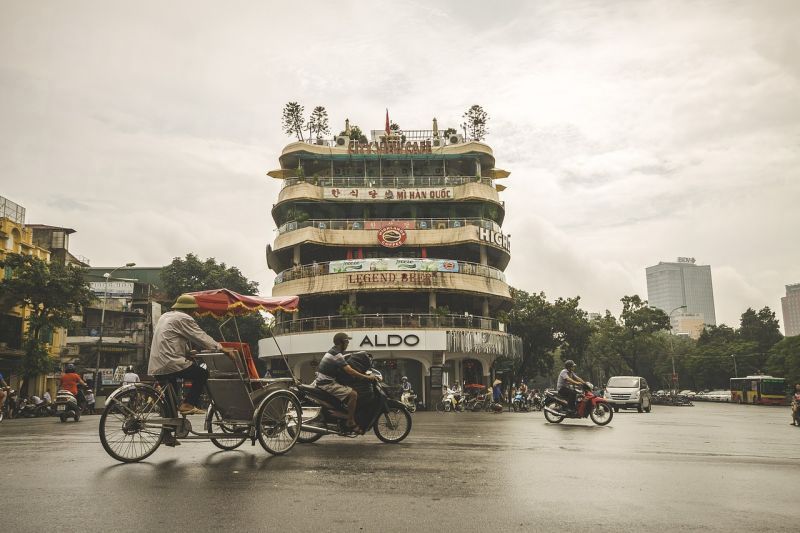 Finding the Perfect All on 6 Clinic
When you want to merge a world-class dental experience with a cheap All on Six cost, Hanoi has some stunning options. If you need to know more about the Vietnamese dental scene or seek impartial advice to find trusted and reputable clinics, Dental Departures is an online dental tourism portal that is here to make your life easier.
Dental Departures have read hundreds of reviews from former patients in Vietnam and have also taken our time to bring you the most reliable clinics in the city. All our recommended dental clinics in Hanoi care geared towards dealing with international clients from across the West:
Serenity International Dental Clinic
Pricing for All on 6
As mentioned above, the price for All on 6 treatments in the West is literally mind-blowing. With prices like that, not many people can afford dental implants. Here is an example of the extremely low prices for All on 4 treatments in Hanoi, Vietnam, compared against the prices in other countries to give you an idea of the value on offer: US $ 8,000 (CAN $10,156; UK £6,100; Euro €7,011; Aus $10,238; NZ $10,605), compared to the prices in the US $26,000 (CAN $33,431; UK £19,382; Euro €23,130; Aus $33,910; NZ $34,841).
At Dental Departures, our research brings you the best dentists in Hanoi for All-on-Six procedures and offers unbeatable dental treatment deals that have to be seen to be believed.