Nineteen thousand, three hundred and eighty-two British Pounds. That's how much the All-on-4® treatment concept by Nobel Biocare costs in the UK. How many people are willing to pay this kind of money? Not many, and with good reason. Even people with dental insurance end up paying a good chunk of the bill out of pocket. The solution? Dental tourism, especially to countries like Hungary.
To find the best prices, Budapest is your best bet in all of Europe. A pioneer in dental tourism, Hungary continues to attract countless people especially those from the UK with its combination of low-cost and high-quality dental treatments. Full mouth restorations are particularly expensive, which makes Budapest an ideal spot for this procedure.
This procedure costs just under £20,000 in the UK. How much does it cost in Budapest? Only £1,944. No, it's not a typo, and yes that's basically a 90% discount! Here's the cost comparison in GBP and Euro:
Cost in UK: £19,382 (€23,130)
Cost in Budapest: £1,944 (€2,178)
Thus, you can expect to save around £17,000 in Budapest.
Why So Affordable?
Wondering why the prices are so low in Budapest? Worried that it might be due to a lower standard of care? It's a fair question actually, after all, we're talking about a 90% discount and it seems too good to be true. Thankfully that's not the case. The primary reason the prices are so unbelievably low is the lower cost of living and cost of opening & running a dental practice in Hungary as compared to the costs in the UK.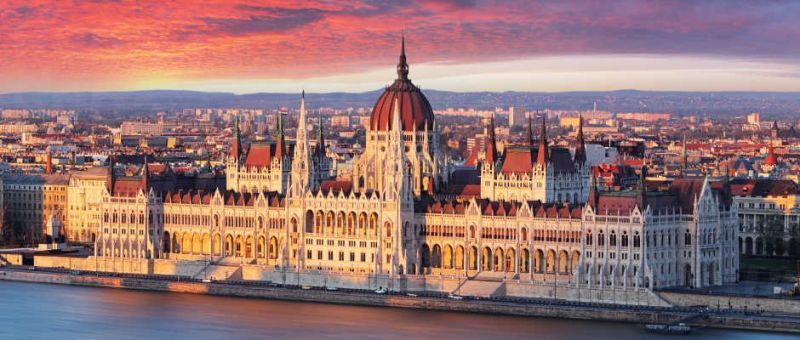 If these Hungarian dentists were to set up shop in London for instance, they would probably be charging the same exorbitant rates that your local dentist does. In Budapest however, they can maintain a high standard of living even by charging a fraction of the prices you would expect in British cities.
So what's the catch? There must be a catch right? Well, the closest thing to a catch is that you have to do a little research to find a reputable clinic. Thanks to Dental Departures, you have all the relevant information on the top implantology clinics, including those in Budapest. Check out these top clinics:
Take some time to read more about these clinics. Make sure you read customer reviews, look at photos and compare quotes.
How to Pay
Here's a quick rundown of the payment methods accepted by dentists in Budapest:
Cash

: Euros, US Dollar and Hungarian Forint

Credit/Debit Card

: Amount converted to Hungarian Forint

Bank Transfer

: Amount to be agreed and paid in advance
Even with the cost of travel and accommodation factored in, you will still be saving thousands of pounds by traveling to Budapest for the procedure. All it takes is a little research to find the best prices Budapest dental clinics have to offer.
Dental Departures helps you do this, also letting you easily plan your dental holiday.