Located on the Gulf of California, Rocky Point in Mexico has become not only a popular holiday destination for Americans and Canadians, but in recent times as also become a viable destination for dental tourism. If you are an American seeking out cheaper alternatives to dental treatments back home, it is important to find a safe, complete mouth makeover. Rocky Point has some of the best dental facilities in the world that offer world-class treatments for affordable prices.
Why Choose Mexico for Dental Treatments?
Did you know that massive amounts of Americans and Canadians are really tired with the expensive dental prices back home that they now visit Mexico to not only enjoy affordable prices, but also for a safe, complete mouth makeover? Rocky Point is located on the Gulf of California and is a beautiful location to enjoy a holiday while taking advantage of the extremely low prices for dental treatments.
The world is changing, and so is the attitude of those seeking affordable dental treatments. If you are tired of the prices back home, give Rocky Point dentists a try, as thousands of Americans already have.
Quality Rocky Point Dental Clinic
On the Dental Departures website portal, there are some fantastic dental treatments choices available in Mexico. The DD website also has a review page section for each clinic which will give you honest reviews and news about the clinics. The most highly-recommended dental clinic in Rocky Point by former customers is the Dental Esthetic Design Clinic.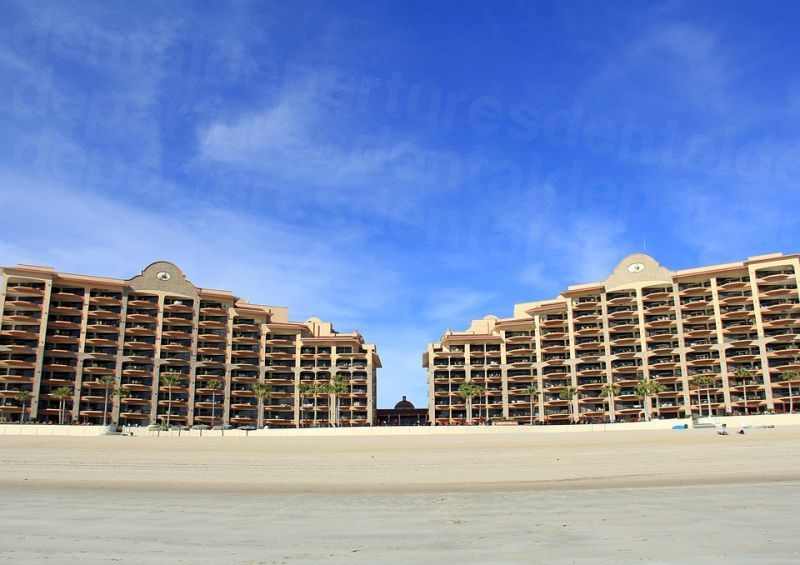 The clinic is situated in the perfect location in a great place for a holiday on the coastline. With hotels, restaurants, and bars in and around the area, you can create the perfect dental tourism vacation. The clinic is run by Dr. Julio Colorado, who is a skilled dental surgeon who specializes in a safe, complete mouth makeover. Rocky Point has a few dental treatments, but not many can live up to Dr. Julio's meticulous standards.
Complete Mouth Makeover Price
If you are looking for a cheap mouth makeover price in Mexico, one of the best treatments is dental veneers. The price for dental veneers in Mexico is as follows: US $ 500 (CAN $633; UK £382; Euro €436; Aus $640; NZ $682), compared to the prices in the US $1,245 (CAN $1,599; UK £932; Euro €1,108; Aus $1,623; NZ $1,667).
The price differences for dental veneers in Mexico are 62% cheaper than in the USA, Europe and Canada. These price differences are just one reason why so many international customers now see Mexico as the perfect location for a medical and dental tourism vacation.
When you are looking for a safe, complete mouth makeover, Rocky Point in Mexico should be seriously considered. Not only does the area have some quality dental treatment centers, but is also a great place to take a holiday, situated on the stunning Mexican coastline. Book your dental tourism holiday in Rocky Point today while you can still get these unbeatable prices.