Nusa Dua is a beautiful holiday location in Southern Bali, Indonesia, and is known for its stunning beaches and perpetual holiday atmosphere. This is why Bali is also a popular dental tourism location in SE-Asia with treatment prices that are over 80% cheaper than in Europe or Australia.
If you need mouth reconstruction treatments and need to save massive amounts of money we can help to find you the top dental clinics in Nusa Dua for full-arch restorations.
Finding the Cheapest Options
Dental Departures is a website that has dedicated its existence to sourcing information regarding the cheapest and best options for dental tourism from across the world. Why would anyone pay the full price for dental implant treatments in the Western World when Bali is so much cheaper?
You can literally save thousands and thousands of dollars by taking heed of our advice at Dental Departures.
We have found the top dental clinics in Nusa Dua for dental implant restoration treatments that not only have the cheapest prices, but also have the most reliable and trusted surgeons and specialists. At Dental Departures, we use online reviews from former patients of clinics to get to the heart of the matter to find the most trusted clinics with the cheapest prices for all manner of treatments.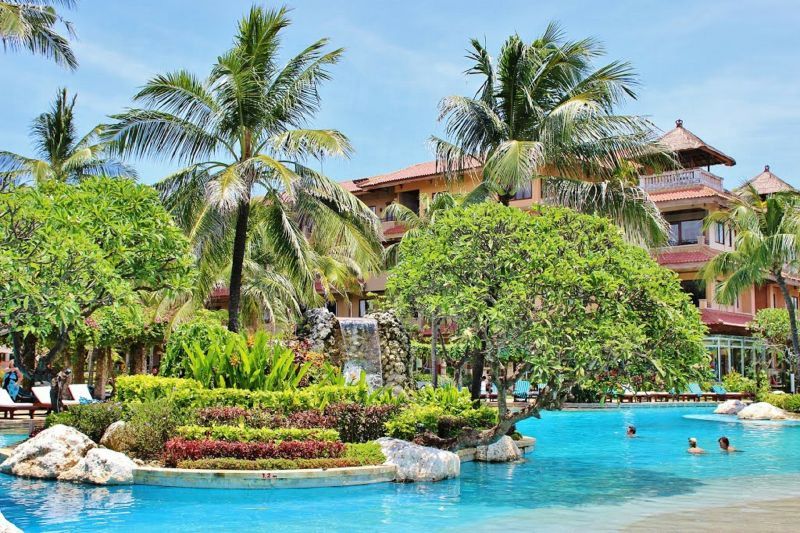 BIMC Hospital Dental Centre
The BIMC Hospital Dental Centre is largely regarded as the number-1 clinic for all dental services in Bali. The BIMC hospital brand has been in operation since 1998 and is known for its reliability.
The Nusa Dusa branch of the hospital has been in operation or over 10-years and is an international level facility that caters to all manner of patients from across the world, most notable from Australia, New Zealand, and Europe. With highly-trained professionals that operate to the highest levels, while sporting some of the lowest prices in the world, BIMC is one of the best places in the world for dental implants and a great alternative to the high prices back home.
Nusa Dua Prices
When you seek the top dental clinics in Nusa Dua for treatments, BIMC is pretty much unbeatable. The earth-shattering prices really need to be seen to be believed. Here is an example of the prices you can expect to pay for a full arch restoration in Bali: US $ 4,200 (CAN $5,385; UK £3,282; Euro €3,604; Aus $5,343; NZ $5,821), compared to the prices in the US $ 26,000 (CAN $33,433; UK £19,382; Euro €23,130; Aus $33,910; NZ $34,841).
Take your time to read the Dental Departures website to find the top dental clinics in Nusa Dua for dental implant treatments in Bali, Indonesia to find a deal that is simply unmatched across the planet in terms of affordability and value.