Why Dental Veneers are a Great Choice
Dental veneers are one of the easiest dental procedures you can get for transforming your smile. If you've got a tooth that's ruining your smile because it's damaged, misshapen or discolored then a dental veneer is affixed to the front, hiding the nastiness behind.
Multiple veneers can also be attached in rows of four, six or eight if you've got a smile that has been, say, damaged by antibiotic staining, or if you required braces to straighten your teeth. The veneers can fix both problems, and are far less hassle and expense than time-consuming, uncomfortable orthodontic work.
Veneers are easy to apply: a couple of appointments with the dentist is all that's required–the first to have impressions made and have your tooth or teeth prepared to receive the veneer; and the second to get them fitted.
Why Los Algodones?
Los Algodones is one of the most popular locations for dental tourists on the planet. This small border town is around seven miles from Yuma, Arizona and thousands of people from across the US and Canada travel here every week for affordable dental care they can't otherwise obtain at home. You will find more than 300 clinics located within just a few blocks—the world's most concentrated collection of dental facilities, earning Algodones the nickname "Molar City." You can drive and park on the US side, just walk on in.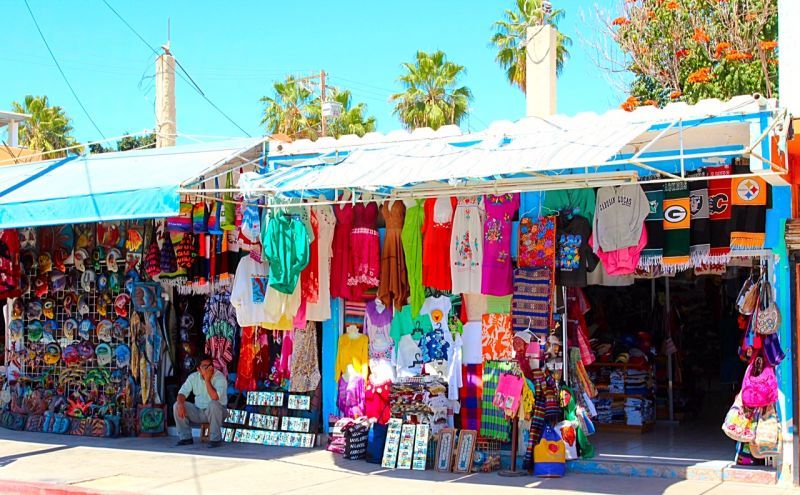 How Much are Dental Veneers in Los Algodones?
Average prices for veneers in Algodones are 70-55% cheaper than at home:
| | | | | | | |
| --- | --- | --- | --- | --- | --- | --- |
| | US $ | CAN $ | UK £ | EUR € | AUS $ | NZ $ |
| Dental Veneers Price - At Home | 1,600 | 2,100 | 1,200 | 1,500 | 2,100 | 2,200 |
| Dental Veneers Price – Los Algodones | 350 | 472 | 273 | 326 | 464 | 498 |
Will My Veneers in Algodones Be Good Quality?
Yes. The dentists in Algodones generally offer high standards of service that is easily as good as what you would receive at home. Algodones is Mexico's most northernmost town, and because of its close proximity to the Border, many of its best dentists here have undertaken their training in the United States and members of the American Dental Association. The best clinics provide the same standards as dentists in the United States else lose their membership.
Algodones dentists have access to the same world-renowned brands and materials as US and Canadian dentists, including eMax® veneers and Lumineers®.
With such a wide choice of dentists in Los Algodones, you would be forgiven for not knowing where to start choosing one. This is where we can help. Our dentists have all been verified: we check qualifications and professional memberships and list them on our website. You will also find clinic photos, prices and authentic patient reviews to help you make your own informed decision.
To get you started on the right foot, here are some of our most popular clinics offering veneers in Algodones:
The Bottom Line
Still interested in traveling for dental veneers? Review Algodones' verified clinics on our site, find a clinic that give you comfort, and and start planning your trip!