You'd probably heard about the quality and affordability of oral care in Los Algodones. The soaring cost of dental care in the US has prompted many Americans to look for affordable full mouth reconstruction. Los Algodones is drawing many visitors seeking for high-quality treatments at lower price. Before you head to this Mexican town, here's an ultimate guide in getting a full mouth reconstruction in Los Algodones.
#1 Find the best clinic in Los Algodones
If you want to find the best dental clinic in Los Algodones , make sure that your source of information is reliable. A trusted website like Dental Departures has list of quality- checked clinics that are screened to ensure patients' safety. We perform background checks such as on-site visits, screening of dentists' qualifications, verification of professional memberships, as well as a review of online testimonials from international patients. You should consider these same standards in looking for the best dentist in Los Algodones.
#2 Check if the clinic offers full mouth reconstruction
Check if the clinic in Los Algodones offers full mouth reconstruction or full mouth restoration. Sani Dental Clinic and Simply Denta l are among the top clinics in Los Algodones offering full mouth reconstruction as well as other specialized treatments such as Oral Surgery, Orthodontics, and Cosmetic Dentistry. These clinics are visited by foreigners and expats in Algodones. All on 6, All on 4, and implants supported dentures are just some of the popular procedures performed by Sani Dental Clinic and Simply Dental Clinic.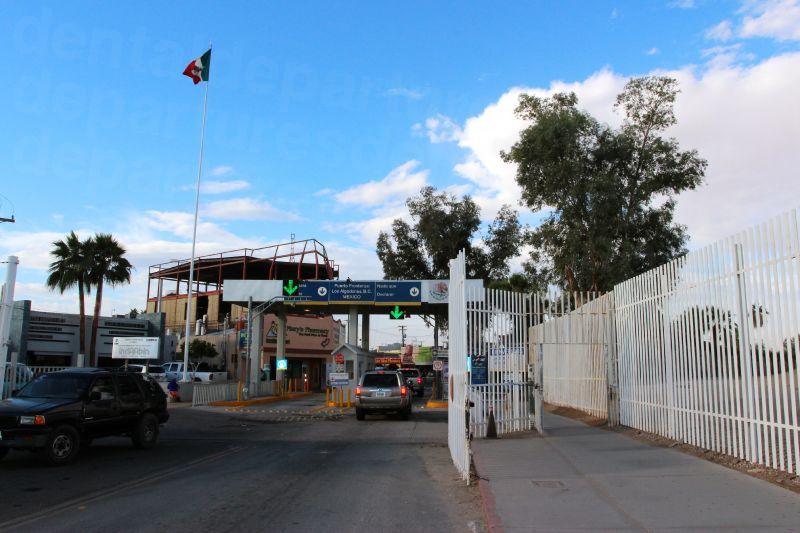 #3 Know about the dentist's background
Knowing about dentist's background will help you determine his capability in restoring your teeth with treatments like All on 4 or All on 6. You'd be delighted to know that the dentists in Los Algodones have the same qualifications as their counterparts in the US. In fact, they are members of the American Dental Association and graduates of popular universities in the US. They pursued continuing education in Implantology, Periodontics (gum treatment), Root Canal Therapy, Cosmetic Dentistry, and other specialized treatments to give the best patient care. If you're looking for highly trained and well-experienced dentists in full mouth reconstruction, Los Algodones' top dentists can bring back your gorgeous smile.
# 4 Choose a clinic offering affordable full mouth reconstruction
Checkout the All on 4 prices. Los Algodones clinics offer low-priced treatments compared to US and Canada. To give you an idea, All on 4 in Los Algodones costs around USD $ 1,770 (CAD $2,386; UK £1,382) compared to US, it's USD $3,900 (CAD $5,256; £ 3,045). Big savings on your dental expense!
#5 Look at the facilities
A specialized treatment like All on 4 and All on 6 dental implants require a modern facility to carry out the procedure. You don't have to worry about this with the clinics in Los Algodones. Both Sani Dental Clinic and Simply Dental Clinic are equipped with the state-of-the-art technology such as CT scan and CAD/CAM (computer-aided design computer-aided manufacturing) that optimally place implants into your jawbone.
Take note of this guide for full mouth reconstruction. Los Algodones top clinics will bring back that glow in your smile. Book an appointment with Dental Departures.