The soaring cost of dental care in the US is prompting many Americans to look for affordable full mouth reconstructions abroad, whereby all or most of the teeth are replaced using implants, oral surgery and other techniques.
Among the options available, the Mexican border town of Los Algodones draws in the most dental visitors thanks to its world-class dentists, low prices and easy-to-reach location from Southern California or Arizona.
Before you head to this Mexican town, here's a guide to getting full mouth reconstructions in Los Algodones.
#1 Find the Best Clinic in Los Algodones for You
If you want to find the best dental clinic in Los Algodones, make sure that your source of information is reliable. A trusted booking portal like Dental Departures has listings of quality-checked clinics that are screened to ensure patients' safety.
We perform background checks such as on-site visits, screening of dentists' qualifications, verification of professional memberships, as well as a review of online testimonials from international patients. You should consider these same standards in looking for the best dentist in Los Algodones.
#2 Check if the Clinic Offers Full Mouth Reconstructions
Check if the clinic in Los Algodones offers full mouth reconstructions or full mouth restorations, as some may only offer minor procedures.
Sani Dental Clinic and Simply Dental are among the top clinics in Los Algodones offering full mouth reconstructions, as well as other specialized treatments such as oral surgery, orthodontics, and cosmetic dentistry. These clinics are visited by foreigners and expats in Algodones.
All on 6, the All-on-4® treatment concept, and implant-supported dentures are just some of the popular procedures performed by Sani Dental Clinic and Simply Dental Clinic as part of their tailor-made full mouth reconstruction treatment plans.
#3 Research the Dentist's Background
Knowing about the dentist's background will help you determine their capability in restoring your teeth with mouth reconstruction treatments. The good news is that we make sure that all of our partner dentists in Los Algodones have the same qualifications as their counterparts in the US. In fact, they are members of the American Dental Association and graduates of popular universities in the US.
They pursued continuing training in implantology, periodontics (gum treatment), root canal therapy, cosmetic dentistry, and other specialized treatments to give the best patient care. All of this information can be found on our clinic listing pages.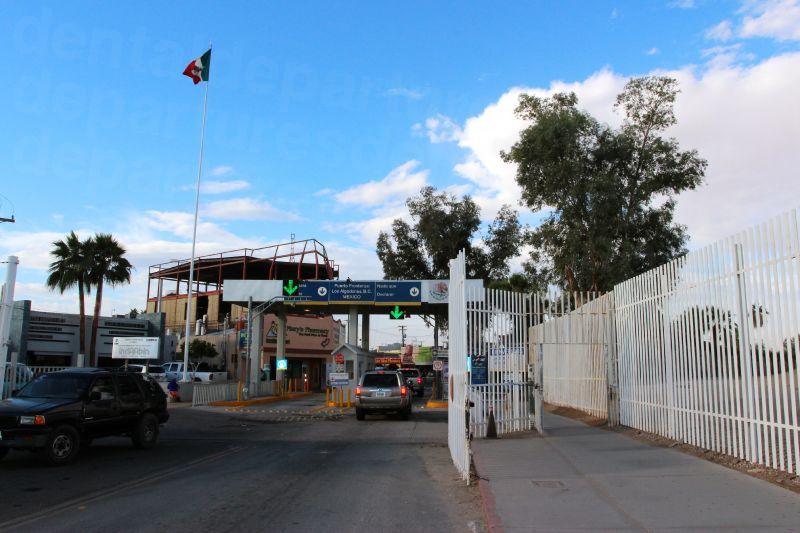 # 4 Choose a Clinic Offering Great Value for Money
While full mouth reconstructions are tailor-made to each individual (and thus exact treatment prices can be difficult to determine), a good place to start would be to search and compare prices at our listed clinics. This is a popular procedure in which all of the top or bottom teeth are replaced with a custom-made prosthesis attached to just four implants.
To give you an idea, the All-on-4® treatment concept in Los Algodones costs around USD $9,817 (CAD 12,694; $13,084; NZD $13,611; UK £ 7,543; EUROS $8,877). This is compared to the United States, where the same treatment may set you back in the region of USD $34,417 (CAD 45,582; AUS $31,125; NZD $48,763; UK £ 28,375; EUROS $31,125).
#5 Look at the Facilities
Specialized treatments like full mouth restorations multiple dental implants require not only professional dental surgeons with the right credentials but also modern facilities in which to carry out the procedure.
You don't have to worry about this with the clinics in Los Algodones. Both Sani Dental Clinic and Simply Dental Clinic are equipped with state-of-the-art technology such as CT scanning and CAD/CAM (computer-aided design computer-aided manufacturing) that optimally place implants into your jawbone.
For more options in Algodones for your full mouth reconstruction, take a look at these highly-rated clinics:
#6 Book with Dental Departures to Secure the Best Prices Online
With our Best Price Guarantee, you'll always pay the best prices online for any treatment you book through Dental Departures.
Get started by browsing through our verified clinics and, once ready, connect with our Customer Care Team to get a free, personalized quote.
Sources:
CEREC - CAD/CAM solutions for dental practices. Website accessed: 21 December 2020. https://www.dentsplysirona.com/en/explore/cerec.html
Full Mouth Reconstruction. Your Dentistry Guide. Website accessed: 21 December 2020. https://www.yourdentistryguide.com/fmr/
Siadat H, Rokn A, Beyabanaki E. Full Arch All-on-4 Fixed Implant-Supported Prostheses with 8.5 Years of Follow-Up: A Case Report. J Dent (Tehran). 2018;15(4):259-265. https://www.ncbi.nlm.nih.gov/pmc/articles/PMC6218463/
Going to Mexico. Visit Yuma. Website accessed: 21 December 2020. https://www.visityuma.com/plan-your-trip/going-to-mexico/