This city in Thailand has many clinics offering top quality veneers. Costs in Chiang Mai are lower compared at home. Keep reading to know more about the treatment.
Dental veneers solves various dental issues such as discoloration, mild gaps, and chips. The thin shells are placed the front area of the teeth to improve their appearance. Veneers can alter the shape, size, and color of your teeth. They are made from materials like composite resin, full porcelain/full ceramic, and zirconia.
Consult a clinic in Chiang Mai to know if this the right treatment for your teeth. An oral examination and an assessment of your dental/medical condition will be taken. The treatment process, requirements, and cost will be discussed to you.
Once it is determined your suitability for the treatment, the dentist will prepare your teeth by shaving a portion of your enamel to fit the veneers. Take note that there are types of veneers that require little to no preparation. The dentist will then create models and impressions of your teeth. They will be sent to the laboratory for processing. The newly created veneers will be fitted and bonded to your teeth. You will be given instructions on how to maintain your teeth with veneers.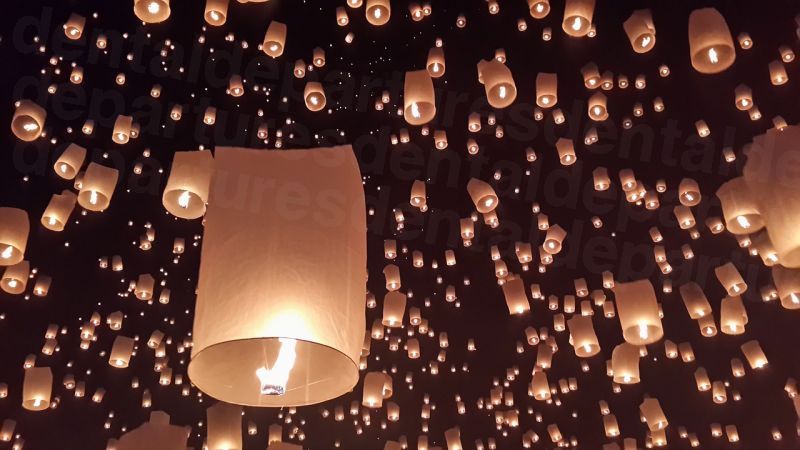 Veneers Review: Chiang Mai Dental Clinics
Restore your smile with veneers from the clinics in Chiang Mai. Dental Departures perform background checks such as onsite visits, verification of the specialists' qualifications, and validation of their professional memberships. Our quality-checked clinics include the following:
The clinics offer a various dental services such as General Dentistry, Cosmetic Dentistry, and Gum Treatment. They cover treatments that include veneers, bonding, inlays/onlays, crowns, bridges, laser teeth whitening, and dental implants. The dentists handling the procedures specialize in Prosthodontics, Oral Surgery, Orthodontics, and other fields. They completed their education not only in Thailand but also in the US with certification from organizations like the American Dental Association and the International Congress of Oral Implantologists (ICOI).
Clinics in Chiang Mai are equipped with modern technology like lasers, digital x-rays, and other dental instruments. Strict sterilization is implemented in the clinics.
Price of Veneers
You can get veneers in Chiang Mai at a reasonable price. You'll only spend a fraction of the price you'd pay at home. Below is the price comparison of veneers.
Estimated Price of Veneers
| | | | | | |
| --- | --- | --- | --- | --- | --- |
| | AUD | NZD | USD | CAD | GBP |
| Cost in Chiang Mai | AUD $449 | NZD $482 | USD $339 | CAD $458 | GBP 265 |
| International | AUD $2,480 | NZD $2,661 | USD $1,871 | CAD $2,525 | GBP 1,461 |
If you need to cover your ugly tooth or teeth, clinics in Chiang Mai can improve them with dental veneers. Costs in Chiang Mai are lower than Australia and New Zealand. Find a clinic and book an appointment with the help of our Customer Service team.