Look at our dentures review. Denpasar offers holidaymakers with high quality dentures at affordable prices.
Replace your missing teeth with dentures in Denpasar. The quality of dentures in Denpasar is equivalent at home. They are made of acrylic, flexible, and have a metal frame. These are the same types of materials used in your local dental office. The dentists in Denpasar will determine the right material for you. They will perform a thorough examination and give you selections. In processing the dentures, you can opt for conventional or immediate dentures. Conventional dentures are placed in the mouth 8-12 weeks after the removal of your teeth. On the other hand, immediate dentures are worn after extraction. However, your gums and bone shrink during the healing period, which requires adjustments to fit in your mouth. This is why immediate dentures are used as a temporary solution while waiting for the conventional dentures.
View our clinic profiles and examine the before and after photos of dentures. Denpasar offers great deals for dental tourists. The dental clinics in Denpasar can restore your teeth with top quality dentures.
The price of dentures in Denpasar is lower than Australia and New Zealand- only a fraction of the price you would pay at home. The table below shows the affordability of dentures in Denpasar.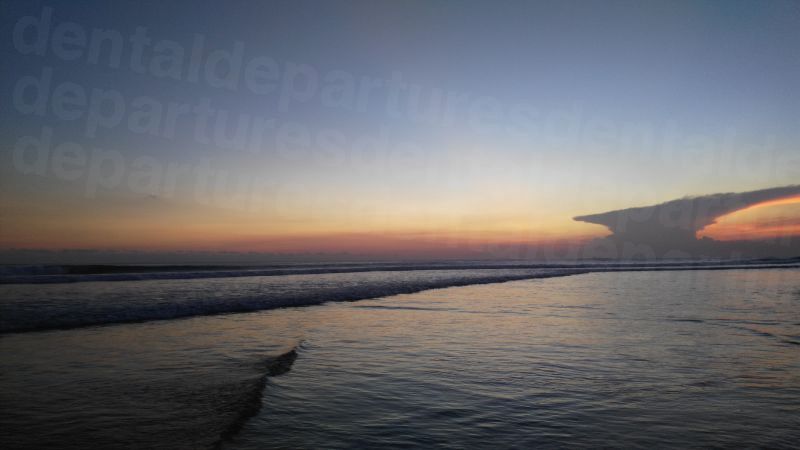 Price Comparison of Dentures
| | | | | | |
| --- | --- | --- | --- | --- | --- |
| | USD | CAD | GBP | AUD | NZD |
| Price in Denpasar | USD $614 | CAD $829 | GBP 479 | AUD $814 | NZD $873 |
| Other countries | USD $1,800 | CAD $2,430 | GBP 1,405 | AUD $2,386 | NZD $2,560 |
You can get dentures from the clinics verified by Dental Departures. Background checks such as onsite visits, verification of dentists' qualifications, and validation of their professional affiliations are performed. Our quality clinics include the following:
The clinics in Denpasar offer a wide range of dental service such as General Dentistry, Restorative Dentistry, Gum Care, and Oral Surgery. They provide treatments such as dentures, crowns, bridges, root canal treatment, extraction, fillings, laser teeth whitening, braces, dental implants, and many others.
The clinics are staffed with dentists who are well experienced in replacing your teeth with dentures and other treatments. They specialize in Cosmetic Dentistry, Dental Implants, Orthodontics, and other fields. The dentists in Denpasar attend regular training abroad to provide advanced treatments.
The dental facilities in Denpasar are equipped with modern laboratories that manufacture dentures and crowns in a short time. This benefits holidaymakers who need a quick solution to missing teeth. Additionally, the dentists in Denpasar use advanced technology such as CT scan, digital x-rays, and laser system to offer effective treatment. They can also create an individualized treatment plan based on your budget.
A trip to Denpasar will give you great savings on your dental cost while enjoying the tourist attractions. Relax on the beach, observe the cultural attractions, and grab some craft items. Come home with new set of teeth after your trip.
Get your teeth back with affordable dentures in Denpasar on holiday. Learn more about the treatment by reading our dentures reviews. Denpasar offers holidaymakers low-priced treatments. Browse our listings and find a clinic in Denpasar for your new dentures. To book an appointment with the clinic, contact our Customer Service Team.