Did you know that the dental veneers cost in Chiang Mai is a lot lower compared to countries like Australia and New Zealand? Shape up your smile with high quality yet affordable veneers in Chiang Mai. Read on and discover how you can get low-priced veneers in Chiang Mai.
Choose a trusted clinic
Choose a trusted clinic in Chiang Mai to help you achieve optimal results. View the list of quality-checked clinics compiled by Dental Departures. We perform background checks such as on-site visits, verification of dentists' qualifications, and validation of their professional memberships to help international patients. Browse the clinic profiles to see the cost of veneers, review Chiang Mai's dental facilities, and other details. The verified clinics in our list include the following:
These clinics offer dental tourism where they assist patients from overseas with treatment and travel. The clinics offer various treatments ranging from General Dentistry to specialized treatments such as Cosmetic Dentistry, Periodontics (gum treatment), Endodontics (root canal therapy), Orthodontics, Oral Surgery, and Dental Implants. They cover restorative treatments such as veneers, crowns, bridges, fillings, bonding, dentures, inlays, onlays, laser teeth whitening, and dental implants
The dental facilities in Chiang Mai are equipped with the latest technology in dentistry such as lasers and 3D CT scan. They comply with strict sterilization process and use top quality materials in restoring patients' teeth.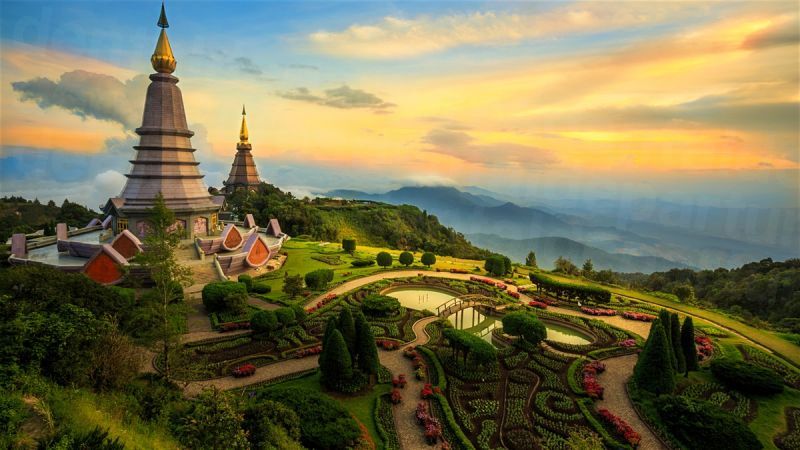 Check the dentist's background
Check the dentist's background. The dentists' experience and skills will help you achieve your goal. You'll be happy to know that the clinics mentioned earlier are staffed with dentists specializing in fields like Periodontics (gum treatment), Endodontics (root canals), Prosthodontics (teeth replacement), Oral Surgery, and other fields. They are skilled in restoring patients' teeth with veneers and other dental work.
Consult a dentist in Chiang Mai to know if veneers are right for you. The dentist will examine your mouth and review your dental including your medical condition. Upon confirmation, the dentist will prepare your teeth and create models. Once the veneers are ready, they will be bonded to your teeth.
Compare the cost of treatment
Compare the cost of treatment in Chiang Mai and you'll discover that the price is lower compared to Australia, New Zealand and other countries. Take note that the price varies depending on the number of teeth, the type of dental material used, and other considerations. To give you an idea, here's the price comparison of veneers.
Estimated Price of Crowns
AUD

NZD

USD

CAD

GBP

Cost in

Chiang Mai

AUD $374

NZD $401

USD $282

CAD $381

GBP 220

Other countries

AUD $2,480

NZD $2,661

USD $1,871

CAD $2,525

GBP 1,461
It's affordable to restore your teeth with veneers in Chiang Mai. Just make sure to choose the right clinic. View our clinic profiles and book an appointment with help of our Customer Service Team.