For affordable dental crowns in Turkey, we have partnered with dozens of reputable clinics around the country in top destinations like Istanbul, Izmir and Ankara.
The chance to save hundreds of pounds on even a single dental crown in Turkey is driving an increasing number of Brits and other Europeans to this beautiful Eurasian country. Read on to find out more.
Crowns Price – Turkey
At a local dentist, you can expect to pay around £863 per crown (privately). In comparison, dentists in Turkey charge approximately:
First-class clinics such as these have made Turkey a popular dental tourist destination thanks to their low prices and experienced dentists, many of whom have trained abroad. The main reason for these inexpensive prices on offer is the lower operating costs and lower cost of living in Turkey, while the lack of red tape that affects businesses in the UK is also absent here.
Dental Departures Puts You in Contact with Trusted Dentists
Dental Departures makes the process of finding a reliable dentist simple and straightforward. Our team implements a thorough screening process to ensure the calibre of clinic added to our site.
Before any clinic is listed on our site, we carry out a number of background checks, including:
Carrying out on-site visits
Checking malpractice records
Researching criminal/legal records
Verifying dentist qualifications
Confirming dental association memberships
Collecting and publishing authentic, unedited patient reviews
Booking with us also guarantees the best prices available, as well as 24-hour customer support and a free cancellation policy.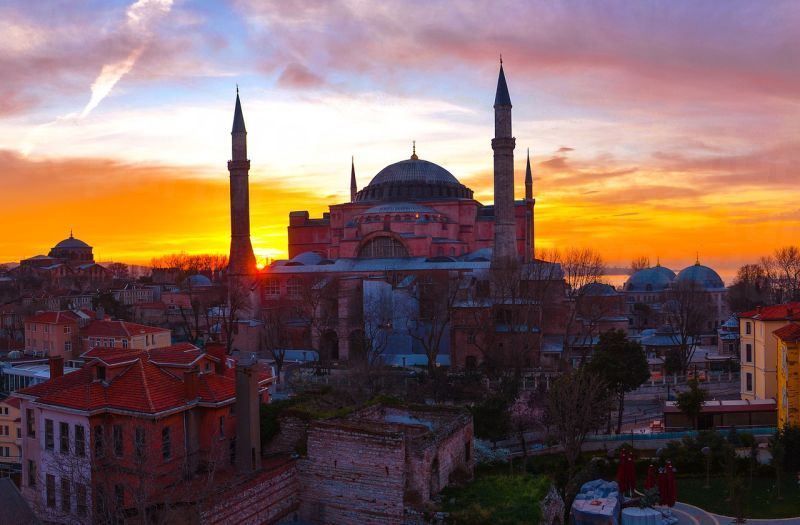 Types of Dental Crowns
In addition to selecting the right clinic, you also need to choose a suitable dental crown type. Here is a brief overview of the three main types of dental crowns:
Porcelain-fused-to-metal (PFM) Crowns - the PFM crown is known to be strong and affordable. However, it is not considered to be the most aesthetically pleasing and may not be suitable if you have metal allergies.
Full Porcelain/Ceramic Crowns - this kind of dental crown has a good appearance and is relatively affordable compared to other options. The downside is its poor durability compared to the former option.
Zirconia Crowns - a zirconia crown scores the highest marks in terms of both aesthetics and durability. The only con is that it is the most expensive option (aside from gold).
Find out more about the different types of dental crowns available here. Your dentist in Turkey will also be able to advise you as to which option is right for you.
Visiting Turkey as Dental Tourist
Every year, over half a million medical and dental tourists visit Turkey. The country rakes billions of pounds in annual revenue from medical tourism, with more than a thousand hospitals, including modern dental clinics catering to foreign patients, overseen by the Turkish Ministry of Health. To deal with the large influx of dental tourists, some dental clinics operate throughout the week.
Turkey's scenic beauty, delectable cuisine, historic sites and modern amenities all combine to create a unique experience for dental tourists. It should be noted that most of our partner clinics are located in the beautiful Turkish city of Istanbul, which is divided between Europe and Asia by the splendid Bosporus strait running across Istanbul. From the world-famous museums to popular nightclubs, you can visit some amazing places in addition to the world-class dental clinics for getting your crowns.
Other reputable clinics listed on our site can be found in the capital, Ankara, as well as coastal cities like Izmir and Antalya.
It's possible to find excellent deals on flights directly from London to Istanbul flight for under £100. Three-star to five-star hotels are also available for between £40 and £100 per night, which also helps to keep those costs down if you are on a budget.
Currently, Brits and other Europeans can get a free visa on arrival when flying to Turkey, although do check the latest entry requirement here as these are subject to change.
What's Next?
Book through Dental Departures to enjoy savings of around 70% on your dental work in Turkey. Browse through our verified clinics that offer crowns and schedule your free appointment through our site in a matter of minutes.
For more information, reach out to our dedicated Customer Care Team.
Sources:
Dental Crowns. WebMD. 9 October 2019. https://www.webmd.com/oral-health/guide/dental-crowns
Turkish Ministry of Health. Website accessed: 31 October 2020. https://www.saglik.gov.tr/
Visa Information For Foreigners. Republic of Turkey Ministry of Foreign Affairs. Website accessed: 31 October 2020. http://www.mfa.gov.tr/visa-information-for-foreigners.en.mfa