Your pearly whites show when you smile. When a tooth decay or gum problem weakens your teeth, it's quite awkward to smile or talk. Your eating habits are also affected. Take a break and get a smile makeover in the Land of Smiles. A number of dental clinics in Thailand such as Smile Signature Phuket offer a world-class service at a reasonable price.
Smile Signature Phuket
Smile Signature Phuket is part of Dental Corporation Public Co., Ltd., the largest clinic network in Thailand certified by the International Organization for Standardization (ISO) and American Dental Association (ADA). Smile Signature Phuket including Sea Smile Dental Clinic and Phuket Dental Signature received the Dental Departures Global Patients' Choice Award . The annual accolade is given to clinics that achieved exceptional testimonials from patients. Booking an appointment with Dental Departures gives you access to certified clinics that are screened based on dentists' qualifications, professional memberships, facilities, and real patient reviews.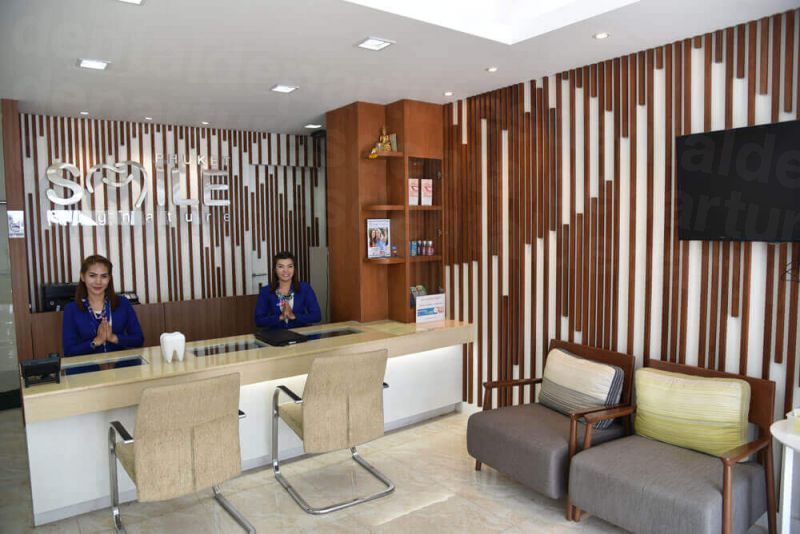 The clinic opened in 2001 and expanded its operation in Thailand. It continues to grow and treats locals as well as international patients. It was established with the aim of providing professional dental treatments and individualized patient care. This is achieved by providing a friendly, modern, and clean environment for the comfort and well-being of patients.
The facility is equipped with state-of-the-art technology such as digital x-rays, CT scan, and lasers that deliver fast, safe, and effective treatments. It has hi-tech dental chairs that make the patients comfortable during the procedure. Advanced technology in root canal therapy, restorative treatment, orthodontics, and other procedures are used in providing convenient treatments to patients. In order to ensure patients' safety, the clinic follows international sterilization protocols. It has Autoclave Units that sterilize instruments as well as Auto Sealing Machine, Sterile Storage, Maintenance Units, and Suction Units that keeps tools and instruments in good condition.
Smile Signature Phuket has a team of dental professionals who are trained not only in Thailand, but also from prestigious institutions abroad. The dentists specialize in Restorative Dentistry, Implants , Orthodontics, Endodontics (root canals), Periodontics (gums), and Oral Surgery. The team includes dentists who received certification such as:
Certificate in Advanced Education in Prosthodontics, School of Dentistry, Loma Linda University, USA

Certificate Fellowship in Maxillofacial Prosthodontics, School of Dentistry, Loma Linda University, USA

Diplomate American of Board of Prosthodontics

Certificate in Orthodontics, New York University , USA

Master of Science in Orthodontics, University of London, UK

Certificate, Medical Science in Dentistry, University of London, UK

Master of Science in Implant Dentistry, University College London, UK
The dental professionals continue to undergo external and internal training to provide patients with the latest and most effective techniques in dentistry. They provide various procedures ranging from simple teeth cleaning to specialized treatment like Gum Treatment, Oral Surgery, Dental Implants, Orthodontics, and Cosmetic Dentistry that includes crowns, bridges, veneers, including laser teeth whitening,
Get a smile makeover from certified clinics in Thailand and enjoy a wonderful holiday.