If you are looking for complete mouth makeover dentists Thailand is a great place to start. With a solid reputation for offering low-cost dental procedures, this welcoming Asian country is also a fascinating and affordable destination to visit. Thai dental clinics are some of the most popular in the world for overseas patients, and many come back year after year to combine their regular visit to the dentist with a holiday in the Southeast Asia tropics!
Enjoy Big Savings on a Full Mouth Makeover
Whether you are suffering from large gaps between your teeth, crooked teeth, or missing teeth, a mouth makeover (or smile makeover as it's sometimes called) can restore your smile as well as your self-confidence. Every mouth is different, so your dentist will advise you on the best way to achieve the results you desire, which can include teeth whitening, crowns, veneers, and bridges.
While perhaps unaffordable in your home country, having a full mouth makeover in Thailand can offer savings of up to 50% compared to prices in Australia or New Zealand. Taking a holiday for a week or two while you have your complete mouth makeover could still be cheaper than having the procedure done at home!
A City Break to Bangkok or a Beach Getaway in Phuket
Thailand is a vibrant, intriguing country that offers a little something for everyone, whether you love to immerse yourself in the local culture or just want to sunbathe on a white sand beach. Bangkok serves up a smorgasbord of culinary delights for foodie travellers, along with ancient temples, lively nightlife, and traditional markets. A feast for the senses is one way to describe this capital city, and a boat tour through its historic canals is a great way to explore it.
For something altogether different, Phuket has luxury resorts overlooking the Andaman Sea, and boasts some of the finest beaches in Thailand. Patong Beach is the busiest, with hundreds of restaurants and bars to visit, whereas Surin Beach provides a more peaceful atmosphere where you can really unwind. Enjoy a day trip away from the sand and sea in Old Phuket Town, which has some interesting Sino-Portuguese architecture to see while you stroll.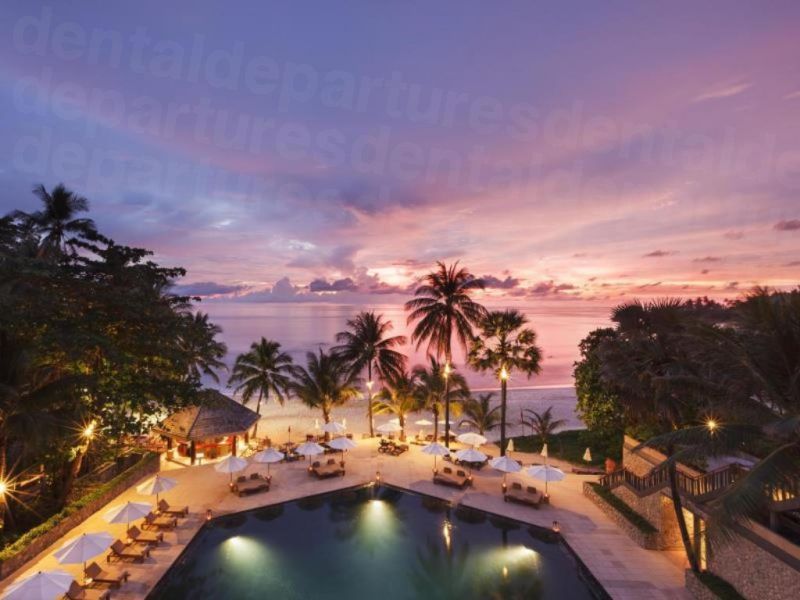 The Best Thai Dental Clinics for a Complete Mouth Makeover
Modern dental clinics can be found in both Bangkok and Phuket—you can visit either for a full mouth makeover. The award-winning Bangkok International Dental Center has over 70 dentists and dental specialists ready to help restore your smile. Another option is the Bangkok Smile Malo Clinic , which offers an International Patient Guarantee Program so you can visit any Malo Clinic in the world for check-ups and follow-up treatments.
In Phuket, the JCI-accredited Sea Smile Dental Clinic is a great choice because it is in a partnership with Malo Clinics, which means you can also take advantage of the Malo International Patient Guarantee Program. Choose your destination then schedule an appointment with Dental Departures at any of these dental clinics to start your journey toward a new smile!
For more information, contact our Customer Care Team, or book your appointment online today.