Dental tourism is gaining traction as a reasonable alternative for (typically) Westerners who are unable or hesitant to visit a dentist at home – either because there is a shortage of public health dentists in their own country, they are not insured and/or the out-of-pocket or private dental care costs are too costly. While many people think that dental tourism is about getting expensive procedures, increasingly it is about everyday dental care too.
People are progressively more aware that prevention is better than cure – and this is particularly true of dentistry. Accordingly, going for regular check-ups at the dentist means any problems are detected early – and more importantly, can be dealt with while they are minimal problems. For regular travellers or visitors to other countries, it makes sense to visit an affordable, good-quality dentist while they are abroad. Given the check-up and any remedial work generally takes less than an hour it would seem to be a good use of time to save a considerable amount of money. Look at the prices below for teeth cleaning in Indonesia, compared to other countries:
| | | | | | | |
| --- | --- | --- | --- | --- | --- | --- |
| | AUS $ | NZ $ | UK £ | EUR € | US $ | CAN $ |
| Teeth cleaning Cost – Home | 167 | 179 | 98 | 117 | 126 | 170 |
| Teeth cleaning Cost – Indonesia | 50 | 54 | 30 | 35 | 38 | 51 |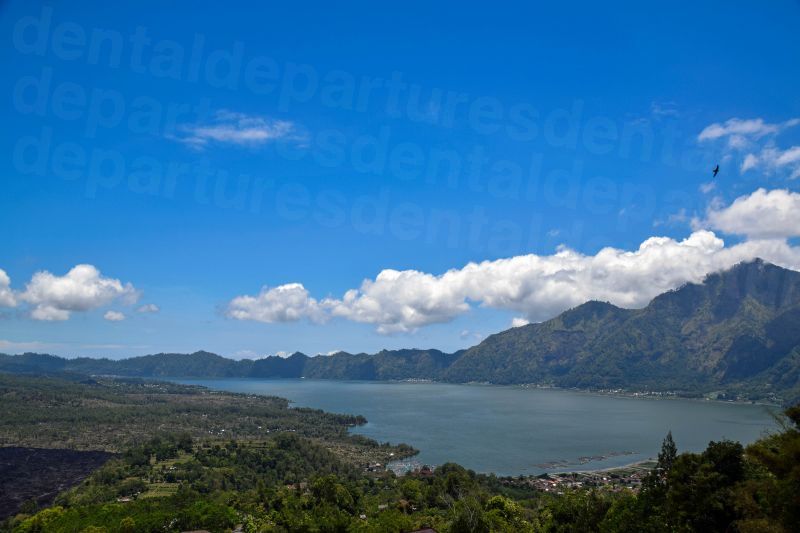 Why Indonesia? Can I trust the dentists?
Incredibly, Indonesia consists of more than 17,000 islands with less than half of them inhabited. Across the country, the landscape varies dramatically with smoking volcanoes, dazzlingly white beaches and the brightest green rice fields. This is none more so than in Bali, Indonesia's most popular island.
Hence it seems fitting to review some of the dental clinics in Bali, many of which offer top-quality facilities and up-to-date technologies, like at Bali 911 Dental Clinic Kuta where they have CEREC CAD/CAM that allows patients to get prosthodontics (e.g. Crowns and veneers) in a day. Or ARC Dental Clinic , run by German-trained dentists and with an onsite lab and a German master porcelain technician who uses only the best in European and US materials.
The point is, if you choose the right clinic, your care will be up to the same standards, as you would expect to find at home. This is where Dental Departures can help. We know you are likely to be spoilt for choice, so why not book with our already background-checked clinics and us. You will find patient testimonials, clinic photos and prices on our site; we also list dentist qualifications, professional memberships, years in business and other information to help you make an informed choice on where to get your dental care.
Thus, if you are going to get teeth cleaning in Indonesia, book with Dental Departures for reliable clinics at the
.