High-quality dental clinics are now pulling in plenty of dental tourists, with more Americans and Canadians visiting this Central American country for affordable veneers than ever before.
What You Can Expect to Save on Veneers in Costa Rica
The cost of traveling to Costa Rica pales in comparison to the amount of money you could save by having your dental treatment there. You can expect to pay up to 65% less for veneers in Costa Rica compared to what you would pay in the United States or Canada.
On average the price of a veneer in Costa Rica is $438, but the cost skyrockets to around $1250 when you visit a dentist in New York or Toronto or most places in between. San José and Alajuela have a wide range of professional dental clinics to choose from, so to get you started we've listed our top 5 veneers dentists in Costa Rica .
Costa Rica's Best Veneer Dentists
First up is Costa Rica All on Four , headed by cosmetic dentistry and dental implant specialist Dr. Alejandro Freer. An affiliate member of the American Dental Association and the American Cosmetic Academy of Cosmetic Dentistry, Dr. Freer and his team have welcomed hundreds of overseas patients into their offices.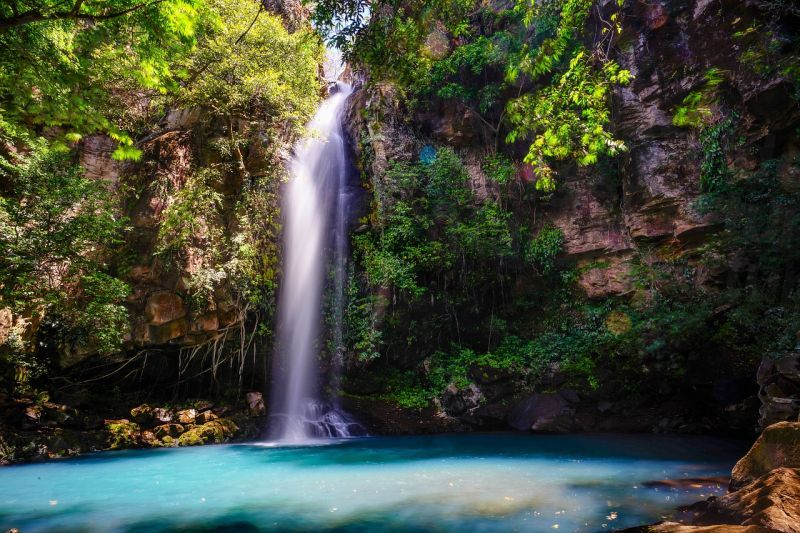 For another top dental clinic in the capital city San José, take a look at Prisma Dental . Winner of our Global Patients' Choice Award, this facility has more than 250 reviews from happy patients. More than 80% of the patients who visit Prisma Dental are from North America, Europe, and other regions from across the world.
If you would like to book your veneers appointment at a Costa Rican dental clinic with 27 years of experience treating international patients, look no further than Clinica Mario Garita . Treatments available here include everything from general dentistry to full mouth restorations, and this clinic has been fully verified by Dental Departures.
A dental clinic with an even longer history of transforming smiles is Confidental Costa Rica . Founded by the Dean of the Faculty of Dentistry at the University of Costa Rica, this family practice was started over 35 years ago. Not only can you get affordable veneers here, but a whole range of other cosmetic treatments including teeth whitening and dental implants are available.
All the dental clinics listed above are located in the capital city of San José; If you want to visit Costa Rica's second-largest city, Alajuela, you will find an excellent dental clinic there too. Dental Cosmetics Costa Rica was founded by Dr. Alejandro Mora Lasso, a highly-trained cosmetic dentist who studied in the United States, Chile, and Costa Rica.
Still unsure? You can read a full range of veneers reviews for Costa Rica right here at Dental Departures. Have some questions? Just contact our Customer Care Team to get answers for everything you need to know. Ready to make your appointment? Simply book online at Dental Departures to start your journey towards a new smile!