Getting the best deal is the Holy Grail for all consumers. However, getting the best deal when we talk about dental treatments such as full arch dental procedures can literally save you a fortune. Americans and Canadians are visiting Mexico in their droves to take advantage of the value-for-money dental tourism scene, and you can pretty much do the same by fully understanding what is currently on offer.
Dental Tourism in Mexico
Over the past few years, many locations across Mexico have taken advantage of the low-cost standard of living to offer competitively-priced dental treatments, which are appealing to a vast number of Americans and Canadians who simply refuse to pay the expensive prices back home on a matter of principle. Los Algodones dentists, in particular, have tapped into this by offering top-quality dental treatments at rock-bottom prices – and in a particularly convenient location just over the Border.
Places in Mexico such as Mexico City, Cancun, Tijuana, Los Algodones and many more have become popular destinations for dental tourism vacations. Places such as Cancun are popular for those who want to get away for a week or so to bask in a true holiday-style environment. Los Algodones, on the other hand, is situated just over the US-Mexico Border and is the perfect place to visit for convenience for patients who want to get the job done quickly without any fuss.
If you search online for full-arch treatment in Los Algodones, you will find that prices in the region for said treatments is a whopping 62% cheaper than in the USA. When you factor into the bargain that the top dental clinics in Los Algodones perform to the same high levels you would expect from your dentist back home, then Mexico offers the best value-for-money in this part of the world.
You can use dental tourism website portals such as Dental Departures to find highly-recommended dental clinics in Mexico that perform to high standards while offering such low prices: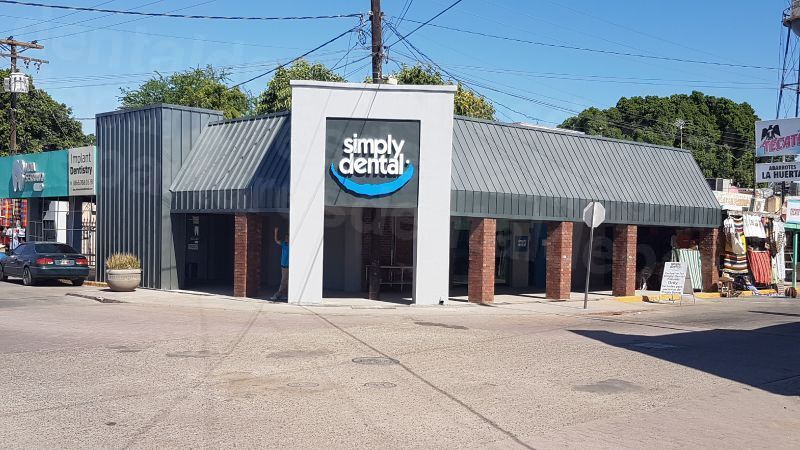 Comparative Prices
With full-arch dental treatment prices over 60% cheaper than in Europe, America and Canada, this is a place to find a real bargain. Here is an example of the low-cost full-arch treatment in Los Algodones:
US $ 10,000 (CAN $12,696; UK £7,688; Euro €8,722; Aus $12,788; NZ $13,645), compared to the prices in the US $26,000 (CAN $33,431; UK £19,382; Euro €23,130; Aus $33,910; NZ $34,841).
If you'd like to know more about receiving All-on-4® treatment concept or other implant treatment in Los Algodones, please feel free to contact our Customer Care Team; we are happy to help.