A Signature smile is something that you can be proud of. Having an even set of white teeth boosts your confidence, enhances your facial features and makes you look more attractive.
Teeth are important
A full set of teeth help you eat and talk properly. Broken teeth, cavities, uneven teeth, gaps between the teeth are not only unattractive but can lead to various dental diseases like gum problems, cavities, gingivitis, plaque, bad breath and other disorders. Whether these are front teeth that show in a smile or the premolars or molars that help in chewing, any kind of dental problem is linked to a variety of diseases.
When you lose teeth due to disease or ageing or bone loss or even trauma, the loss has a cascading effect on your overall health. While you can get some repair work done, it is possible, if a number of teeth are affected, you may require dentures or implants so you that you look and feel good. The Phuket Dental Signature clinic will carry out any dental procedures that you require so that you can flaunt a set of attractive teeth.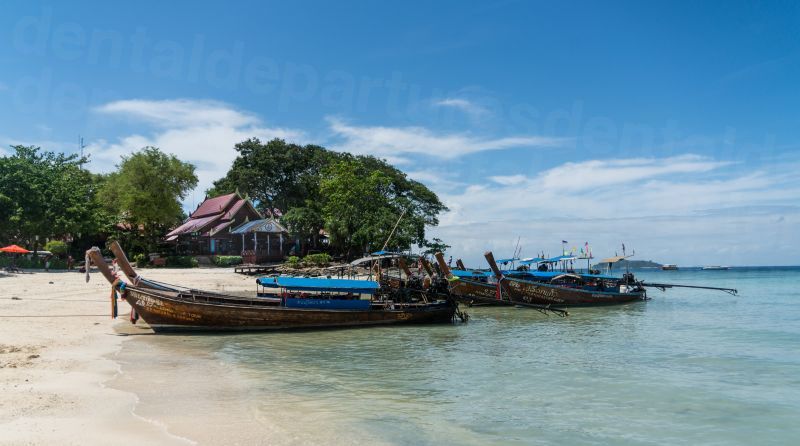 Dental work is expensive
Any kind of dental work is usually something you have to pay for. Whether it is repair or replacement of teeth or tooth whitening or any kind of dental surgery the costs can be exorbitant.
At such a time you can consider going to another country for reasonably priced dental care. You can have a holiday in a foreign locale and get dental work done at an affordable rate and still save a large amount. Phuket in Thailand is an amazing holiday destination thanks to its tropical weather, its tourist attractions, its beaches and its high quality dental and medical care at inexpensive rates.
Phuket Dental Signature is located on Patong beach in Phuket, a popular tourist destination. It is part of the Bangkok International Dental Centre (BIDC), which is Joint Commission International (JCI) accredited adding, to its impeccable credentials. It has first-rate medical facilities, highly qualified dentists on its team and carries out all kinds of dental procedures and treatments including cosmetic dentistry that will help you get the signature smile you want.
Another clinic with many branches is the Smile Signature Phuket . It has the highest standards of dental care and offers all kinds of dental treatments whether you require a single dental implant or a complete smile makeover. Part of the Dental Corporation Co. Ltd., it is also an affiliate member of the American Dental Association (ADA).
A Phuket smile
When you go to Phuket, you will not only have a great time there on your holiday, but also carry back indelible memories of your dental care thanks to the signature smile you get there.
So take care of your mouth health, have a great holiday in this tropical country along with high quality dental care at clinics like
Phuket Dental Signature or Smile Signature Phuket when you book for your dental vacation via Dental Departures.