If you're planning a trip to Bali, why not take advantage of their low-cost dental care and avail yourself of some cheap cleaning in Nusa Dua? Good oral hygiene plays an essential role in helping to prevent and treat gum disease, which is the main cause of tooth loss in adults.
Dentists will advise you that some of the most effective preventative steps in the battle against tooth decay and gum disease take place on a daily basis at home. However, dentists in Bali can supplement your everyday oral hygiene regimen by providing a regular and professional tooth cleaning service to ensure that you maintain optimal dental health at all times.
And, what's more, they can deliver the same quality results that you would expect from your oral hygienist back home, but for around half the price!
What Does the Process Involve?
Usually referred to as a "scale and polish", the procedure is a prophylactic treatment that involves the removal of plaque and tartar from the teeth to minimize the risk of decay and disease. Even with the most meticulous attention to brushing at home, we all have hard-to-reach spots where bacteria can gather and attack the teeth and gums.
Dentists have a variety of specialist tools that are better equipped to remove this build-up of plaque and stubborn calculus, a process that normally involves three stages:
1. An electric, or ultrasonic scaler, is used to remove the toughest calculus from the surface of the teeth. The scaler has a fine tip that vibrates at a high speed and breaks up the calculus, which is washed away by a jet of water that is emitted from the scaler at the same time.
2. Your dentist will then use a set of hand instruments that are designed to reach the more awkward spots around your teeth. These hand scalers come in different designs, sizes and shapes, and will allow your dentist to successfully remove any remaining plaque from your teeth.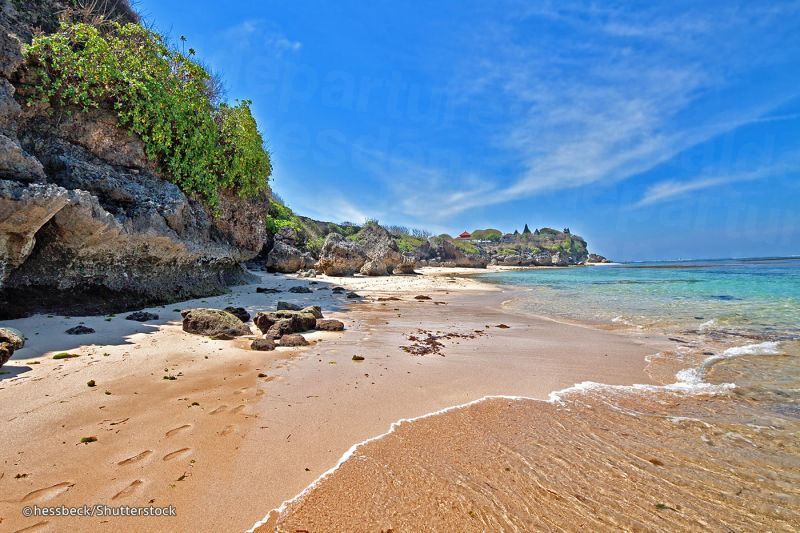 3. Finally, your dentist will use a rotating brush and toothpaste to give your teeth a thorough clean and polish. Your teeth will not only look much cleaner afterwards, but your whole mouth will also feel much cleaner and fresher too.
What's the Going Rate for Professional Teeth Cleaning?
A quick comparison reveals that, when it comes to professional teeth cleaning cost, Nusa Dua dentists are significantly cheaper than their western counterparts. The following average prices give an indication as to how much you can save by undergoing this simple procedure during your stay in Bali:
Domestic Rates: AUD $167; NZD $184; USD $130; CAD $162; GBP £98; EUR €110
Price in Nusa Dua: AUD $84; NZD $92; USD $65; CAD $82; GBP £49; EUR €55
Percentage Saving: 49%
To ensure that you get the lowest rates possible, pre-book an appointment through Dental Departures at one of our quality-checked teeth cleaning dentists in Nusa Dua . You'll be able to take advantage of our exclusive best price guarantee , which gives you the peace of mind of knowing that you're not paying over the odds for your treatment.
How do I Book?
To arrange your treatment at a reputable facility such as the BIMC Hospital Dental Centre Nusa Dua , get in touch with a member of our Customer Care Team now and reap the benefits of some cheap cleaning in Nusa Dua.