If you are looking for affordable root canal dentists, Mexico's border town clinics are the answer to the high costs your dentist at home charges. Not only will you save money but also the treatment can save your tooth, which certainly is worth the trip.
The majority of people are usually told they need a root canal treatment if they have some sort of pain, swelling and possibly pus coming out along the gum line. This is a sign of infection and could be deep within the tooth cavity because the nerve in the tooth has become infected, which means it needs clearing out and filling. Yet, before any treatment can begin, a course of antibiotics is required to get rid of the infection and only then the dentist can open the tooth and remove the debris.
Therefore, if you have been to a dentist at home, who has confirmed you need a root canal, the first step is antibiotics, and once you have begun the course, it gives you some time to find a suitable dentist in Mexico where you can get the treatment for a more reasonable price.
You may have been surprised by the price your dentist at home quoted for a root canal. Mexico's dentists cost considerably less:
US $

CAN $

UK £

EUR €

AUS $

NZ $

Root canal cost –

at home

1,100

1,600

900

1,000

1,600

1,700

Root canal cost – Mexico

260

350

200

250

350

370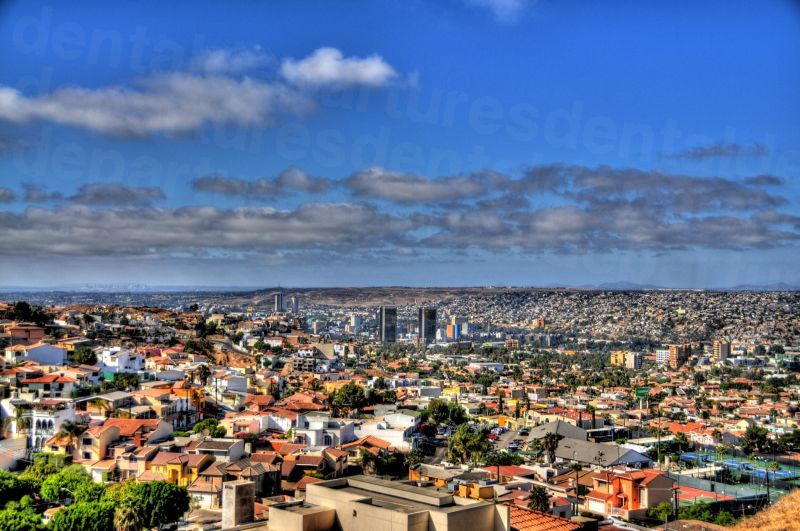 Recommended dental clinics in Mexico
There is a good choice of clinics in the border towns, particularly the ones between California and Arizona, which are convenient for anyone living in the Southern States to drive to, or there several international airports, including San Diego in the US and Tijuana in Mexico if you are coming from farther afield. For expertise in root canals, review these Mexico border towns:
Tijuana:
Adjacent to San Diego, the city is convenient for Californians, and you can get a Fast Pass for the medical lane to avoid the lines at the Border. Dr Dalia Dental Care has been established for almost three decades, is affiliated with the American Dental Association and is less than 10-minutes walk from the San Ysidro Port of Entry.
Mexicali:
On the Mexican side of the border from Calexico in California, Clinica de Ortodoncia Estetica Dental offers family dental care at affordable prices. Mexicali also has medical lanes to avoid the border lines if you get a Fast Pass from the clinic.
Los Algodones:
Supreme Dental Clinic is located in 'Molar City' the name given to Los Algodones, the Mexican town where cheap dentistry is the main reason it receives thousands of visitors daily. The clinic delivers a full range of family dentistry and adheres to American Dental Association guidelines.
If root canal dentists in the US are too expensive, Mexico is the obvious alternative. Ask for a free quote, book an appointment online, or speak with our Customer Care Team.