These things might seem unrelated; but are you thinking of going on holiday this year but also need some dental work done such as dentures? Did you ever think of visiting Bali? When it comes to finding the world's cheapest dentures prices, Bali is right up there, and with it being a breathtaking tropical island, you could book the ultimate dental tourism vacation to make the most of your situation.
Visiting Bali on Holiday
Although the island is home to a jaw-dropping prices for dentures, Bali is also one of the most desirable holiday destinations in the world. Bali Island has long been popular with Australian and Kiwi tourists. The stunning tropical atmosphere, beaches that go on forever and the exotic, yet ancient culture of this island really are impressive in every way.
Bali might well be home to some of the most reliable clinics for dentures, but is also home to a stunning array of 5-star resorts, lots of shopping options, restaurants and a perpetual holiday atmosphere. With temperatures that very rarely go under 30 degrees, you can come to Bali, have a holiday, and get your dental treatments done at the same time.
Did you know that dentures prices in Bali are approximately 70% cheaper than in Australia or New Zealand? This is why you need to seriously consider visiting Bali for a dental tourism vacation.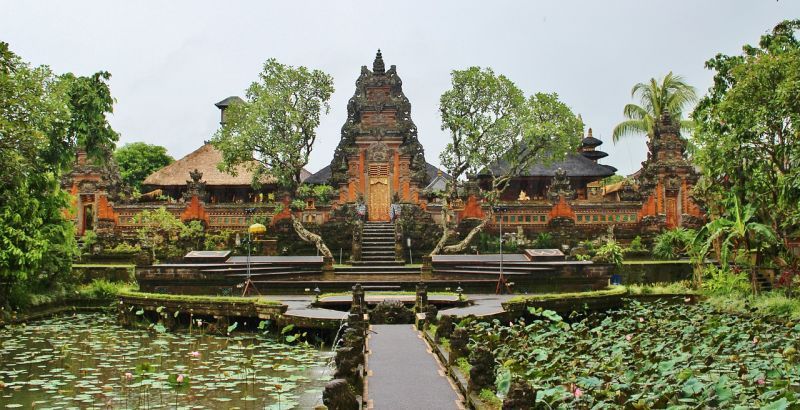 Balinese Dental Clinics
If you are looking for the cheapest dentures price Bali clinics can offer, you need to know more about the local dental scene. Because the prices are so cheap in Balinese dentures clinics , you would be forgiven in thinking that the overall services and standards were also cheap. This is not true. If you find the right selection of clinics on the island that adhere to high international standards and appeal to Westerners, you really are onto a winner.
It is one thing to secure the best prices, but another thing entirely to ensure you get the same standards you would expect from back home in the West. We have found you clinics in Bali for your dentures that come highly recommended by former patients and those who know the local scene the best. Here are some clinic options you need to seriously consider for your dental tourism vacation:
Arc Dental Clinic
Price of Dentures in Bali
Now we have found you a reliable selection of clinics, it's time to understand the going rates for dentures in Bali . Here is an example of the prices for dentures in Bali so you can secure yourself the best value-for-money options around: US $565 (CAN $717; UK £423; Euro €473; Aus $741; NZ $821), compared to the prices in the US $1,826 (CAN $2,344; UK £1,366; Euro €1,622; Aus $2,376; NZ $2,443).
When you want to have the holiday of a lifetime and combine it with the cheapest dentures prices, Bali in Indonesia is easily the best choice on Planet Earth.