Driven by the sky high prices of dentistry, people in the UK continue to look eastward for affordable dental work. Malaga, Spain is one of the best places for dental tourists from the UK. Here you get the right blend of quality dental services and vacation. Plus of course you get to save a lot of money. Let us take a closer look at the top dentists in Malaga and its surrounding areas.
The clinic is situated across the port of Malaga's La Magueta area on the Spanish Costa del Sol. One of the clinic directors Dr. Eduardo Crooke is an implantology expert. He has trained at the University of Goteburg in Sweden. He leads a multilingual team of specialists including, endodontists, prosthodontics and orthodontists. Starting price of dental implants at Crooke & Laguna Malaga is £1,086 (€1,300).
This is another clinic on the Spanish Costa del Sol that is owned by Dr. Eduardo Crooke. The clinic uses cutting-edge dental technology and applies latest dental techniques. They have considerable experience in transforming smiles and enhancing dental health of patients, including dental tourists. Dental implants at Clinica Dental Crooke - Marbella start around £1,086 (€1,300).
For comparison, the average dental implant price in the UK is £3,000 (Ireland: €3,417).
Rest assured that the low dental implants clinic prices Marbella offers do not mean lower quality. The price difference is mostly the result of lower operating costs, lower living expenses and high competition. The best dentists in Malaga provide the same quality of treatment as their British counterparts.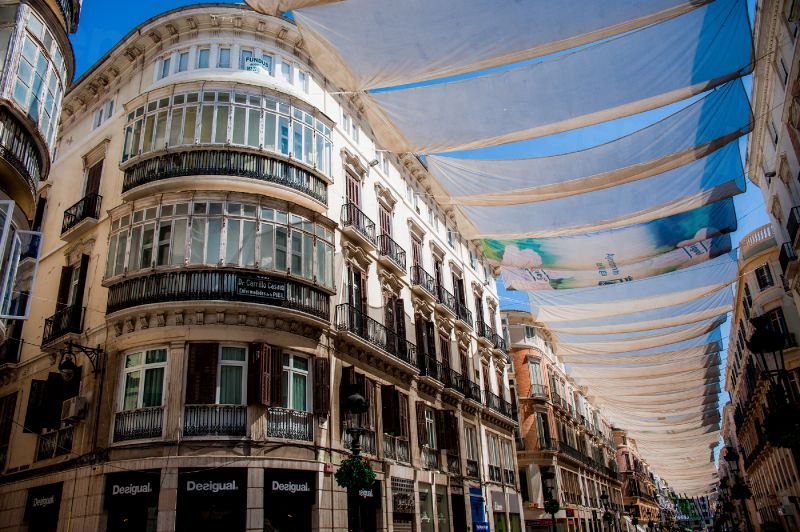 Beautiful Malaga
Malaga is a port city in southern Spain. Located on the Costa el Sol, it is famous for its high-rise hotels and resorts looking over amazing yellow-sand beaches. Complementing the modern skyline are two huge hilltop citadels the Alcazaba and Gibralfaro (ruins).
About 60 km south of Malaga is the city of Marbella. It is a resort area and part of the Andalusia region. The Sierra Blanca Mountains provide a majestic backdrop to the about 30 km of Mediterranean beaches. From luxury yachts to upmarket boutique and bars you will have plenty of things to enjoy.
The town of Fuengirola is 33 km south of Malaga. Famous for its sandy beaches, the town's medieval Moorish Sohail Castle that hosts festivals and concerts and in the summer, a medieval market. A naturalistic zoo, Bioparc Fuengirola, is among the local attractions.
Dental Departures helps you find the best dental clinics in Malaga and its surrounding areas. Whichever of these you choose, you get the best of dentistry and tourism. Our screening process includes onsite visits, criminal/legal records checking, staff qualification and professional association membership verification. We also collate authentic patient reviews for your benefit.
Getting Ready
We recommend that you learn everything about your procedure before traveling. For instance, for dental implants you will need to visit Spain twice. You will get the temporary plate on your first visit. Then after a healing and bonding period of four to six months, you will head back for the permanent restorations.
The London to Malaga flight is just under three hours. Average ticket price is £159; you can get a good deal of around £110. Three star hotels in Malaga average at £120 per night while five star hotels will cost you £453 per night.
We recommend that you get personalized quotes from the clinics. You will need to provide some dental records, scans etc. for this. Ask the clinic whether they provide transfer services to/from the hotel and airport. Also ask if they have any partner hotels or special hotel deals they can refer. Confirm the payment method and if you are paying by card, double-check the balance before you leave.
By using Dental Departures, you do not need to worry about finding reliable dentists in Malaga. You just need to prepare properly. We can also connect you to past patients of our listed clinics. They can not only help you learn more about dental work in Malaga, but provide invaluable traveling tips and highlight mistakes to avoid.
So, if you are considering some dental work, consider Malaga and its surrounding areas. Feel free to learn more about the clinics and dentists in Malaga mentioned above and plan your dental holiday.