Costa Rica is currency cementing itself as one of the newest and most affordable places in the world for dental tourism.
San Jose is the capital city of Costa Rica and is known for its laid-back atmosphere that makes the city a great place for a dental tourism getaway.
Because Costa Rica is still a developing nation, the prices for things such as dental treatments are some of the most competitive, and dramatically cheaper than anything you will find in the USA or Canada.
Dental Implants in Costa Rica
You can secure cheap dental implants in San Jose that are at least 60% cheaper than in America, which means massive savings.
Dental implants are some of the most expensive yet important dental treatments in the world, utilizing the latest technology to create artificial teeth that are just like the real thing. These implants are drilled into your jawline and are a permanent replacement for missing and/or broken teeth or dentures.
Although some dentures are great, nothing can match having 'real' teeth again, especially with prices we can afford.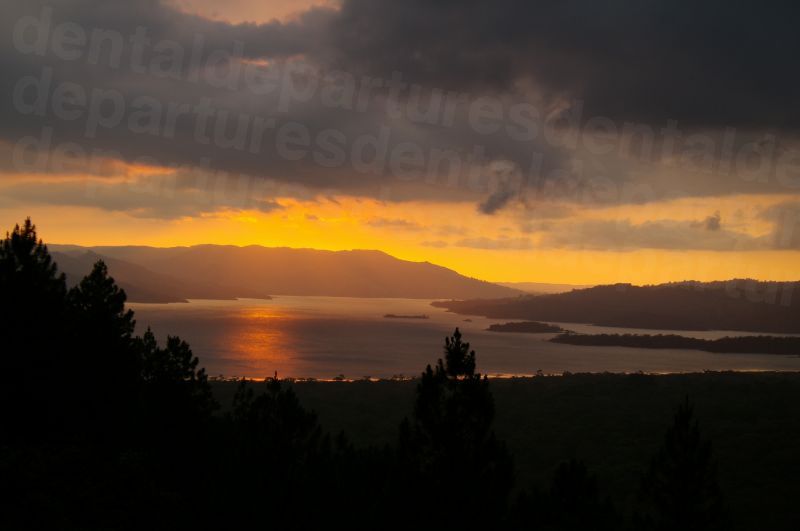 Affordable Dental Implant Clinics
It is one thing to fly to San Jose for your dental treatments, but another thing entirely to find a clinic that offers both world-class treatments and prices that are competitive and affordable. At Dental Departures, we are here to research many developing countries in the world (such as Costa Rica) in the search for the most affordable dental implants in San Jose.
We have used inside knowledge of the Costa Rican dental tourism industry, alongside reading the most useful dental implant reviews San Jose has to offer to streamline your options. All our clinic recommendations are geared to dealing with international patients from across American and Europe, while offering the cheapest prices on the market.
Here are a couple of the best clinics for dental implants in the city:
Prices for Dental Implants
As we mentioned earlier, dental implant prices in San Jose when compared to the USA make visiting the city a no-brainer.
For dental implants in San Jose, you can expect to pay USD $1,780 (CAN $2,263; UK £1,384; Euro €1,519; Aus $2,263; NZ $2,455). This is compared to the prices in the US, which are around USD $3,913 (CAN $5,027; UK £2,928; Euro €3,480; Aus $5,098; NZ $5,238) for the same treatment.
[Note: these are estimated prices calculated at the time of writing. Please see our clinic listings for up-to-date prices.]
Getting Started
Costa Rica might be the newest dental tourism destination in the world, so now is the time to take heed of our advice to find yourself affordable dental implants in San Jose.
Book now while the prices are still so affordable because who knows what tomorrow brings! Reach our Customer Care Team here.