Many people in this day and age are opting to visit further afield for their dental treatments as destinations in SE-Asia are offering some of the cheapest yet high-quality international dental services in the world. The prices are a fraction of those in the Western world, but you have to do your research to find the best choices and destinations. Here is a guide to finding cheap dentists in Cebu Philippines.
Use Our Dental Reviews
Dental Departures is a hub and portal for dentists throughout the world. We list the cheapest and best dental practices in unique locations across the world where medical tourism is beginning to grow. SE-Asian countries such as the Philippines, Thailand, Malaysia and Indonesia are currently leading the way for low-cost dental treatments.
Our listing pages have a section dedicated to customer-reviews, which is basically a testimonial platform for former patients to give their opinions on each dental clinic. We have some amazing reviews that will point you towards the best cheap dentists in Cebu, Philippines. You can use these reviews to get a real feel for the authenticity and quality of each clinic.
Findings the Best Dental Clinics
When using our reviews to find the best cheap dentists in Cebu, you will immediately realize that this beautiful Filipino city has a vast choice of stunning dental clinics with not only cheap prices, but also international-style environments and services. The top-3 clinics that come highly-recommended by former clients include Metro Dental SM City Cebu , Gentle Dental Clinic , and SUV Multi-Specialty Dental Center 1 . These clinics merge the best in affordability, the professional nature of their services and also the standards of the treatments themselves.
From cosmetic and general dentistry to implantology, orthodontics, periodontics and much more, these clinics offer high-standards like you would expect to find in your home country. Other recommend dental clinics in Cebu include Gamo Dental Clinic and the Cabahug Dental Office.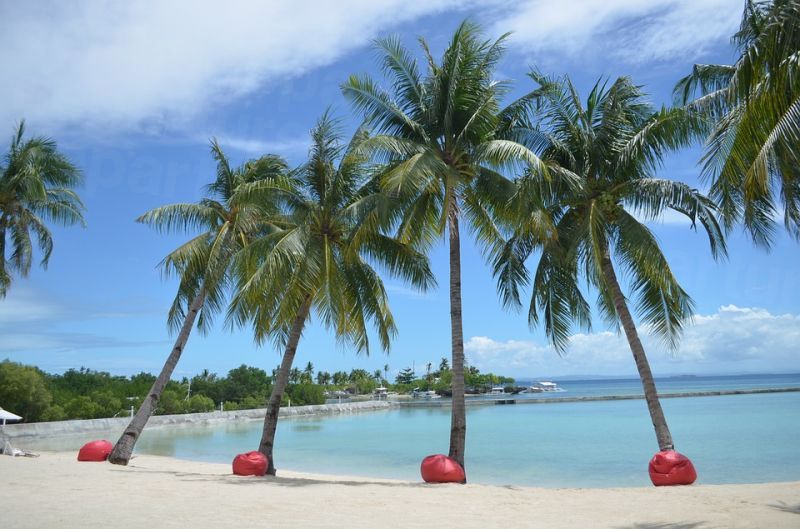 Dental Prices in Cebu
The dental prices in the Philippines are a stark contrast to the costs in America, Australia, New Zealand and Europe. Across the board, on average, dental treatments in the Philippines are 65% cheaper than in the West. For example, prices for dental veneers are 59% less, with prices for dental implants being 53% less than in the Western world. If you are looking for the highest savings margins, prices in the Philippines for crowns are almost 80% cheaper.
These massive savings right across the board are why dental tourism holiday locations such as the Philippines have been appealing more and more to Aussies, Kiwis, Europeans and even Americans.
Our guide to cheap dentists in Cebu, Philippines just goes to prove how affordable SE-Asia is for dental treatments. With price difference leveling out at about 65% cheaper, destinations such as Cebu are leading the way and attracting more international clientele year upon year. Make sure you do not miss out on these discounted dental treatments rates while they are still available. Book your appointment at a Cebu Dental Clinic online , or give our Customer Care Team a call.