Planning to get oral care in Bali? If you're thinking about safe dentistry, Kuta in Bali, Indonesia provides tourists with exceptional care. Dental Departures can help you find the best clinic that provides safe and effective treatments in Kuta, Bali.
Choose a trusted clinic
Choose a trusted clinic in Kuta to help you achieve safe and effective treatment. This is where we come in. We have a list of quality-checks clinics that are vetted to ensure the safety of international patients. Background checks include on-site visits, verification of dentists' qualifications, validation of professional memberships, and review of online testimonials. The facilities included in our list are Bali 911 Dental Clinic - Kuta Branch , Sunset Dental Bali , and Dentes Denta Clinic (Kerobokan).
Bali 911 Dental Clinic - Kuta Branch
is known for creating beautiful smiles and has been around for decades. Its wide clientele composed of Australians, Europeans, Americans, and Asians is proof of its reliability when it comes to quality dentistry. The clinic has been providing exceptional care for 30 years. The specialists in Cosmetic Dentistry, Orthodontics, and Dental Implants provide safe and effective treatments. Dental restorations such as crowns, dentures, implants, and veneers are processed in their on-site laboratory
Dentes Denta Clinic (Kerobokan)
has a specialist in Prosthodontics that creates healthy, beautiful smiles by means General Dentistry and Restorative Treatments such as crowns, dentures, and implants.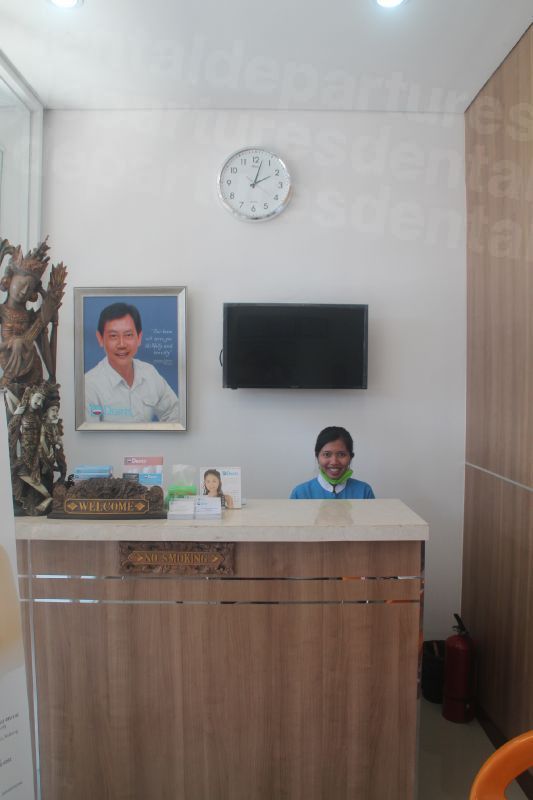 Find a certified dentist in Kuta
Find a certified dentist in Kuta for your oral care. The clinics mentioned above are trained in local and international institutions. For example, the dentist at Sunset Dental Bali is certified by organizations such as the International Congress of Oral Implantologists, the European Academy of Oral Implantology, and German Society of Dental Implantology. The certification means that the dentist complies with global standards.
Look at the dental services
If you look at the dental services offered by above-mentioned clinics, they provide a wide range of treatments such as General Dentistry, Restorative Treatments, Orthodontics, Oral Surgery, and Cosmetic Dentistry. They use the latest technology from USA, Europe, and Australia in restoring patients' smiles.
Check the facilities
Check the facilities and know the types of equipment used in the clinics. You'd be happy to know that the clinics in Kuta are equipped with state-of-the-art technology such as computer-aided design/computer-aided manufacturing system (CAD/CAM) that produces safe and accurate dental restorations. They also use lasers, innovative tools, and sterilization equipment. The facilities are clean and comfortable to make the patients relaxed during treatment.
If you're thinking about safe dentistry, Kuta clinics listed by Dental Departures are verified. The facilities, dentists, and the services they provide are screened to ensure your safety. For an appointment with the clinic in Kuta, get in touch with our customer serviced by phone, email, or online chat.