You can easily find a clinic abroad that offers cheap teeth whitening. Hungary is home to a number of clinics that offer this treatment at a price that is considerably lower than what you have to pay in the UK. The average savings you enjoy are over 50%, which makes travelling to Hungary for teeth whitening worth your while. The procedure will transform your teeth, making them appear like pearly whites, allowing you to flash your smile with confidence.
You might still wonder why you should opt for teeth whitening in Hungary. Here are some reasons why you should have a trip to Hungary and get your teeth whitened:
Cost Savings
The average cost of teeth whitening in the UK is £500 / €594. In comparison, the average teeth whitening cost Hungary's most renowned dentists charge is at least 50% less than that amount. In fact, at some clinics, you can get the treatment for as low as £154 / €183. Therefore, you might be able to save over 66% on the cost of the treatment, depending on the clinic you choose. The clinics in Hungary cater primarily to patients from abroad, and hence they keep prices low.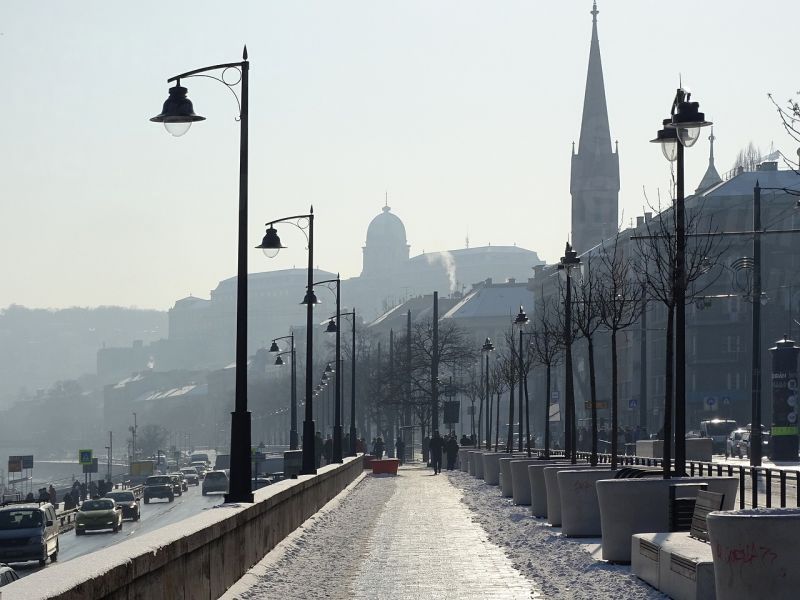 Hungary is a high-income country, with the average income higher as compared to several other countries in Europe. Despite this, the cost of living in Hungary is considerably lower than the UK, which means you can get great value for your money. The positive exchange rate, coupled with the low teeth whitening prices in Hungary offers you the perfect combination of cost savings and quality dental care. You can further increase your savings by undergoing the treatment while on holiday in Hungary.
World-Class Clinics
A majority of the dental clinics in Hungary are equipped with state-of-the-art dental technology, enabling the dentists to perform complex procedures with ease. Therefore, when you opt for teeth whitening in Hungary, you don't have to settle for inferior quality. You will receive the treatment in a clinic that is equipped with all the amenities and facilities you could need, including Wi-Fi. Some of the best clinics in the country include:
Enjoy a Vacation
Budapest is one of the most popular tourist destinations in Europe, thanks to its wonderful depiction in works of fiction. People travel there to check out the architecture, culture, and the sights and sounds. You also can experience the best of what Budapest offers first-hand by opting for cheap teeth whitening in Hungary. If you are planning to travel to Budapest for a vacation in the near future, you can book an appointment for teeth whitening at one of the top clinics there.
So, as you can see, there is great value in having a trip to Hungary and undergoing teeth whitening while you are there. There are fewer better destinations for cheap teeth whitening – Hungary offering the perfect balance between quality and affordability.