Are you looking for top dental clinics in Bogota for the All-on-4® treatment concept by Nobel Biocare, or similar mouth restorations like an "All-on-6"?
This sprawling city in Colombia offers a unique holiday experience as well with its mix of European and North American influences, its combination of old traditional areas and modern skyscrapers and it's easily accessibility for residents of the US, Canada and Europe.
It has also developed into a popular dental tourism hub with high-quality dental clinics around the city.
How Do Implant-Supported Mouth Restorations Work?
Many people experience loss of teeth as they grow older. Due to poor eating habits, tooth decay is also on the increase among the young. If you don't want to wear dentures, but would rather sport a brilliant and natural-looking smile, with teeth that look and feel natural, dental implant-supported mouth restorations can help.
The All-on-4® treatment concept involves a full arch of teeth being supported by only four implants.
All-on-6 refers to a similar arch that is supported by six implants.
Titanium posts are inserted into the jawbone that eventually integrates with the implants, giving the arch greater stability. You will be able to take care of your oral health as normal, and eat your favorite foods as well following the completion of the treatment.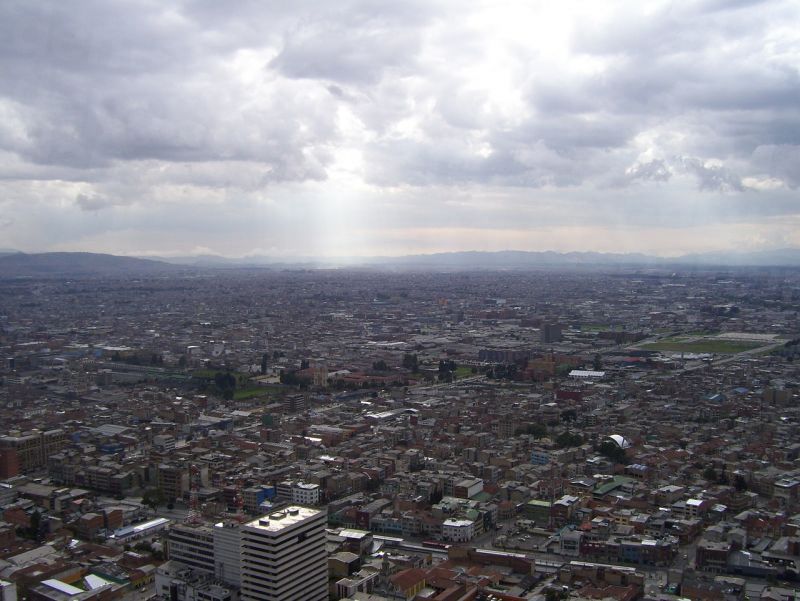 How Much Does the All-on-4® Treatment Concept Cost in Bogota?
Bogota offers high-quality dental care at low prices. The All-on-4® treatment concept costs an average of around USD $24,000 (AUD30,468 NZD33,326, £18,739, €20,355, CAD30,129) in the US. In comparison, patients can expect to pay just USD $8,000 (AUD10,156, NZD11,110 £6,247, €6,784, CAD10,042) in Bogota.
Likewise, All-on-6 treatment would cost you approximately USD $28,000 (AUD35,547 NZD38,878, £21,868, €23,745, CAD35,148) in an advanced country, but in Bogota it would cost just USD $8,250 (AUD10,474, NZD11,458, £6,442, €6,995, CAD10,355).
[Note: these are estimated prices calculated at the time of writing. Please see our clinic listings for up-to-date prices.]
Top Dental Clinics in Bogota for the All-on-4® treatment concept and All-on-6
If you are a dental tourist and traveling away from your home for low-cost dental care, you still want safe and sure treatment. At Dental Departures we ensure your safety by vetting the clinics and verifying the qualifications of the dentists. Among the top dental clinics in Bogota for either the All-on-4® treatment concept or All-on-6 treatment are:
Getting Started
Find our full list of clinics for the All-on-4® treatment concept in Bogota here.
Book with Dental Departures at any of these top dental clinics in Bogota with no upfront charges. Do this directly online or via our Customer Care Team.
Sources:
All-on-4® treatment concept. Nobel Biocare. Website accessed: 8 February 2021. https://www.nobelbiocare.com/en-us/all-on-4-treatment-concept
Siadat H, Rokn A, Beyabanaki E. Full Arch All-on-4 Fixed Implant-Supported Prostheses with 8.5 Years of Follow-Up: A Case Report. J Dent (Tehran). 2018;15(4):259-265. https://www.ncbi.nlm.nih.gov/pmc/articles/PMC6218463/
Correa, Alexandra. A local's guide to Bogota. Washington Post. Website accessed: 8 February 2021. https://www.washingtonpost.com/travel/colombia/bogota-colombia-local-guide/