In fact, in Bali you can save up to 40%, which means you will pocket more than enough to indulge on a holiday in this exotic Asian destination.
Cost Comparison: Dentures in Denpasar vs At Home
These prices will make you more than enough savings to pay for you (and a companion) as well as accommodation for the duration of your dental treatment.
| | | | | | | |
| --- | --- | --- | --- | --- | --- | --- |
| Dentures Prices | AUS $ | NZ $ | UK £ | EUR € | US $ | CAN $ |
| Full Dentures cost -Home | 2,386 | 2,560 | 1,405 | 1,678 | 1,800 | 2,430 |
| Full Dentures cost -Denpasar | 1,000 | 1,000 | 540 | 640 | 700 | 900 |
Is Denpasar a Good Location for a Dental Holiday?
Absolutely. Bali is a renowned tourist location, particularly for Westerners from Australia, New Zealand, the UK and the US. Where traditional tourists go, dental and medical tourists tend to follow. Over the past two decades the island has embraced dental tourism, with an array of options for high-quality dental clinics now offering dental care at remarkably low prices.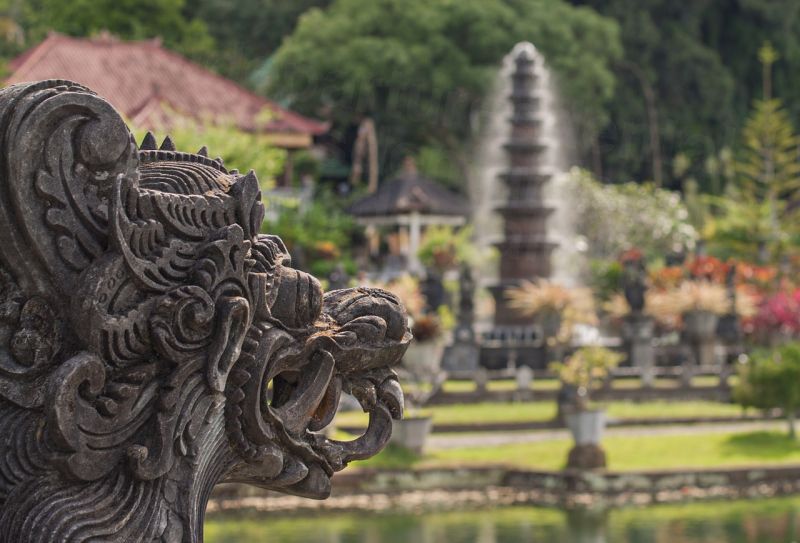 You may wonder how the prices can be so much lower on Bali than home? The answer is simply that the cost of living in Indonesia much lower. Thus, overheads such as rent, staff wages, equipment, medication and sundry items which go into your treatment fees are a fraction of the price on Bali.
Yet quality is not compromised: the same materials and technologies your dentist at home uses are available here. Modern 3D/CT scanning, panoramic x-rays and high-grade materials for making dentures ensure there is no drop in quality.
The island of Bali is the ultimate destination for relaxation. Stunning, natural landscapes of volcanic beaches, blue oceans, verdant rice terraces and imposing volcanoes provide the perfect starter for your journey around the island, sampling exquisite cuisine, exploring coral reefs and discovering ancient temples. The island lends itself equally to adventure junkies, shopaholics, culture buffs or just people who want to laze around and do not much at all.
Denpasar is the capital but you won't find any skyscrapers here. You will instead discover monuments, museums, green squares, wide streets and artistic and cultural attractions that are best seen on foot. You will find Denpasar and Bali a magical place for a dental holiday with more than enough to keep you occupied between dental visits.
Book with a Quality-Checked Clinic
While the standards of dentistry in Bali are generally high, it always pays to do your own research–or use our expertise! We conduct our own background checks, including onsite visits, dentist qualifications and professional membership verifications, along with collation of verified patient reviews. If we're not happy with a clinic, you won't find the listing on our site. Check out the listing for Kamandhani Dental Care to see what we mean, or browse through our listing of the best clinics in Bali offering specialty denture work.
If you're after a great holiday location where you can get low-cost dentures dentistry, Denpasar should be on your shortlist. Speak to our Customer Care Team if you'd like to know more. Or you can conveniently book an appointment online on our website.