Bali's elite clinics – the ones Dental Departures collaborates with – perform on par with the best dental practitioners in Europe or North America. However, to give them a competitive advantage, their prices are remarkably lower than their global peers. For this reason, every year, thousands of dental tourists from around the West enjoy a tropical vacation and steeply discounted dental.
How affordable are all on six procedure in Bali ? In this All on Six Review (Bali Edition), we will not only give you the low-down on the savings but we also introduce you to our most trusted all on six providers.
Implant Supported Overdenture, removable (with 6 implants)
Western Average vs. Bali Average
| | | |
| --- | --- | --- |
| Western Average | Bali Average | Savings Percentage |
| $17,700 USD ($23,462 AUD, $25,172 NZD, $23,891 CAD, €16,503 EUR, £13,821 GBP) | $5,931 USD ($7,862 AUD, $8,435 NZD, $8,005 CAD, €5,530 EUR, £4,631 GBP) | 67% |
You can save potentially $12,000 USD or more just by opting to receive your new all on six smile in beautiful Bali rather than your overpriced hometown clinic – without sacrificing results.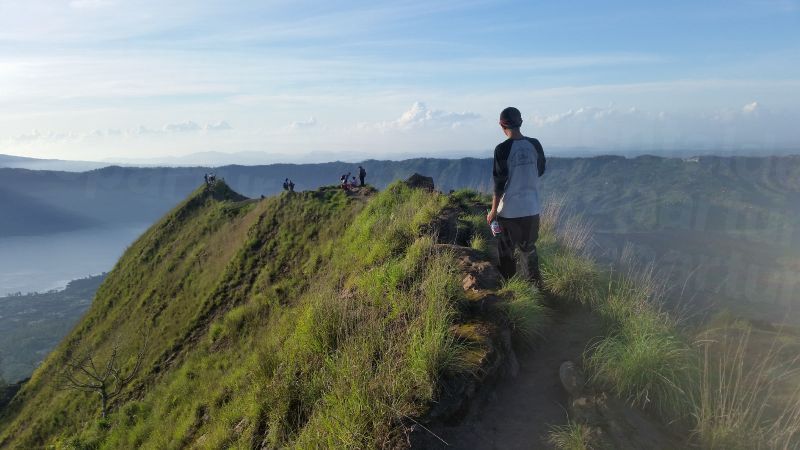 Dental Departures Recommended Bali All on Six Clinics:
Bali 911 Dental Clinic , always highly rated among clients we have referred, is a leading all on six provider in Bali. The clinic is ultra-modern, utilizing the safest and most advanced technology to deliver stunning all on six results to Western patients every day.
When you visit, 30-year dental veteran Dr. Indra Guizot and his staff will greet you, explaining every step of your all on six procedure to ensure your maximum comfort.
ARC Dental Clinic is run by German-born Dr. Thomas Koty. With experience all over the Western world, and as a Westerner himself, Dr. Koty is uniquely qualified to understand the expectations of our clients. We routinely receive positive feedback relating to ARC Dental Clinic and its hardworking staff.
All on Six Quality Guarantee:
When we decide to associate with a clinic like Bali 911 Dental Clinic or ARC Dental Clinic, we perform all due diligence to pledge quality, safe results for our clients. Each of our partner clinics is thoroughly checked for legal backgrounds, dentist training and education credentials, and appropriate licensing within their jurisdiction.
When it comes to verifying the quality of our partner clinics, we pride ourselves on referring our clients to the best available providers at the lowest available cost.
When you utilize our signature No Worries Warranty - ARC Dental Clinic or No Worries Warranty - Bali 911 Dental Clinic , the quality of your all on six results is 100% guaranteed to meet or exceed your expectations – or we will make it right.
Browse through our complete list of partner All on Six Clinics and Hospitals in Bali .
When it comes to quality of work and low all on six cost, Bali fits the bill. Add the tropical beaches and stunning scenery of the world-famous resort town, and you have a recipe for a dental vacation.