If you're interested about the quality of oral care in Vietnam, you'll be happy to know that it's comparable with the clinics in your home country.
Sounds interesting? Read on to know more about the quality of care in Vietnam. Dentistry in this Asian city is on par with clinics in Australia, New Zealand, UK, and the USA.
Dentistry in Vietnam
Dental clinics in Vietnam offer superior oral care in a modern and relaxing environment. They provide a wide array of treatments ranging from preventive care such as oral examinations and teeth cleaning to highly specialized treatments that include Root Canal Treatment, Orthodontics, Restorative Treatments, Cosmetic Dentistry, and Oral Surgery.
With the use of the most modern technology in dentistry, dentists here provide advanced treatment in restoring patients' teeth. For example, Invisalign clear braces, which are used by American dentists, are also available in Vietnam. This conveniently straightens teeth because it's removable. Globally recognized brands are used in creating dental restorations such as dental crowns and veneers.
Sophisticated treatments mouth restorations with four implants (or more) are also carried out in Vietnam.
Qualifications of the Dentists
The dentists in Vietnam are highly trained and well experienced in various dental procedures and many have completed their studies in Vietnam, the USA, UK, and overseas universities. The specialists at Elite Dental Vietnam and Dr. Hung & Associates Dental Center are internationally certified.
They include dentists with the following qualifications:
Diplomate of the International Congress of Oral Implantologists (ICOI)
Fellow of the International Team of Implantology (ITI)
American Academy of Implant Dentistry (AACD)
Academy of Dentistry International (ADI)
International College of Prosthodontics
Academy of Osseointegration
As members of these organizations, the dental professionals comply with international standards. They adhere to proper sterilization processes to deliver safe and effective treatments.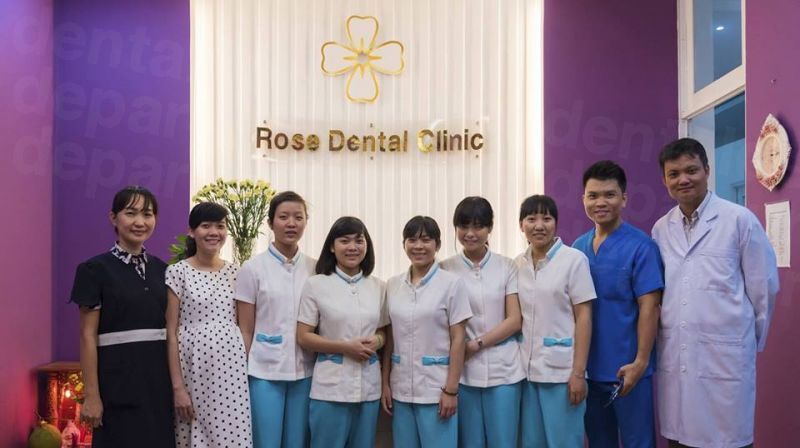 Facilities
The dental facilities in Vietnam are equipped with the latest technology complete with on-site laboratories.
For example, Dr. Hung & Associates Dental Center has an executive structure similar to a dental hospital with different departments:
Imaging Diagnosis Department with cone beam computed tomography (CBCT)
Implantology and Oral Surgery Department
Cosmetic Department
Orthodontics Department
TMJ and Snoring Treatment Department
General Dentistry and Pediatric Dentistry Department
Infection Control Department
Dental Laboratory
Dental Tourism in Vietnam
Dental clinics in Vietnam offer dental tourism where they assist patients with treatment and travel.
Clinics like Elite Dental Vietnam, Worldwide Beauty and Dental Hospital, Rose Dental Clinic, and Serenity International Dental Clinic are listed by Dental Departures as top clinics in Vietnam.
They are screened based on their facilities, dentists' qualifications, and professional memberships including reviews from international patients.
How Do I Get Started?
The good thing about booking an appointment with a trusted website like Dental Departures is that you'll be handled by qualified professionals. Find a dental clinic and book an appointment with the help from our Customer Care Team. Feel free to call, email or chat with us.