For Tourists Seeking Dental Implants, Reviews in Poland Can Prove Beneficial
Troubled by failing or missing teeth? Your troubles can be over soon. Dental implants are effective solutions to rid you off complications linked to failing teeth, and dental tourism makes this procedure affordable for you. One of the best dental tourism destinations in Europe is the beautiful country of Poland. There are several reasons to travel to this country for dental implants. Reviews in Poland suggest that such a dental trip is a great way to save money and also enjoy a memorable vacation. Even for dental implants, dental tourists (especially from the UK) can save up to 75% by travelling to Poland.
What Makes Dental Implants So Effective?
Dental implants are costly and placing them in your jaw is a long and painful process. Some patients also need to undergo bone graft surgery before the specialist can place implants in their mouth. But even so, dental implants are worth it, and they are way better than dentures as teeth replacement options.
Let's start with defining what dental implants are. These are replacement tooth roots that create a solid foundation for permanent or removable replacement teeth that are used to replace your missing natural teeth.
Considering their design and how they are fitted in the jawbone, the benefits are fairly obvious. For one thing, dental implants both look and function just like your natural teeth. Dentures, on the other hand, are easily noticeable.
In addition, dental implants fuse with your jawbone, which enhances your oral health as well. You get a natural function and you can eat whatever you want without compromising bite strength or even taste. This in turn will boost your self-confidence as you freely talk, eat, and smile.
What Makes Poland a Great Destination for Dental Tourism?
Poland is a great tourist spot for history buffs and it offers several prominent tourist attractions. However, dental tourists are more interested in the prices offered at dental clinics in Poland , especially for dental implants.
The average cost of a titanium dental implant with abutment and standard crown in the UK is £3045, but you can get the same procedure in Poland for as low as £846. So you can save 73% on dental implants as compared to the UK, and also enjoy a lovely vacation in Poland. That is what dental tourism is all about.
Also note that implant prices vary from clinic to clinic. Poland is a top dental tourism destination, which is why local clinics offer low prices to attract a greater number of medical tourists to their clinics. Top clinics for dental implants include:
FABDENT - Designing your FABulous smile!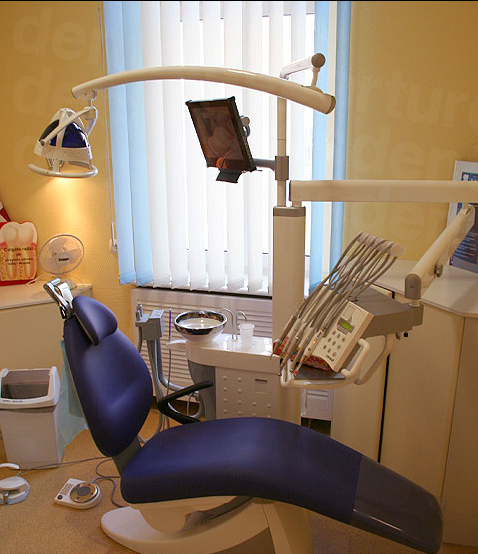 Finally, remember that while dental implants are affordable in Poland, the quality is same as you get in the UK. The prices are low mainly because it costs much less in Poland to run a dental clinic than, say, in the UK. For more information on dental implants, reviews in Poland are a great resource. You can also look for referrals. In any case, get custom quotes from multiple clinics.