Are you ready to transform your smile? There are many benefits of travelling abroad for dentistry, which includes low prices combined with top-notch dentistry. So how about considering a Kuala Lumpur Dentist?
A Magnificent City
Kuala Lumpur is a modern city with a sizzling blend of Asian and Western culture. It has excellent infrastructure, clean streets, great public transportation, and most people can speak English. This is in sharp contrast to many other Southeast Asian Cities. If you have never been to Asia before then this city is a great introduction.
The Top Dentists
There are many dentists that cater to international patients. However, not all are the same. To make sure you are getting dental treatment of the highest caliber, it's recommended that you only pay a visit to the best. Compiled below are the top four clinics to transform your teeth.
1. Imperial Dental Specialist Centre
2. Dentalpro Dental Specialist Centre
3. Beverly Wilshire Dental Centre
About the clinics...
First up is the Imperial Dental Specialist Centre. The clinic's passionate team of eight are masters of dental implants as well as general dentistry. They are also extremely friendly and will help you settle the nerves associated with any dental treatment. Once you sit in their comfortable dental chair, within their modern, spacious, and high-tech clinic, you will find that your dentist's warm and professional attitude will put you at ease.
Consider Dentalpro Dental Specialist Centre to diagnose any ailment with state-of-the-art X-ray and scanning technology. The precision and skill of their dental team will then be utilized to fully remedy your issue. Whether it is fillings, crowns, dentures, or anything else you require, their quality work will stand out every time you open your mouth.
Beverly Wilshire Dental Centre is made up of dentists that have received their training from all over the world, including Malaysia (of course), London, Hong Kong, and Australia. Their diverse range of skills makes them well-suited to deal with any problem. While being extremely professional, they are also incredibly friendly people who will make your stay a great one.
Last on our list, but certainly not least, is Chai Dental - Kuala Lumpur. The clinic was founded in 1978, and since then has had thousands of completely satisfied patients. Many of them have left great reviews of the facilities and the dental team. So why not search online and read them, to gain a real perspective from people who have actually been there.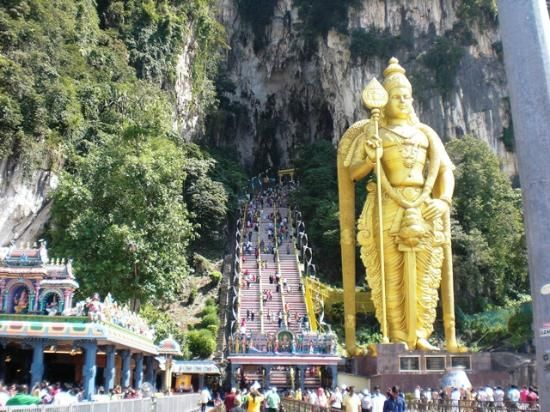 The Prices
These clinics all offer very competitive prices. Check out the table below to see what you would approximately pay in Kuala Lumpur, compared to back home.
| | | |
| --- | --- | --- |
| Dental Procedure | Price in Australia (AUD) | Price in Kuala Lumpur (AUD) |
| Large Bone Graft | $2,500 | $500 |
| Molar Root Canal | $1,500 | $500 |
| 3D X-ray | $600 | $100 |
| Full Crown | $1,600 | $700 |
| Sinus Lifting | $5,000 | $500 |
| | | |
| --- | --- | --- |
| Dental Procedure | Price in New Zealand (NZD) | Price in Kuala Lumpur (NZD) |
| Large Bone Graft | $2,800 | $550 |
| Molar Root Canal | $1,700 | $550 |
| 3D X-ray | $650 | $130 |
| Full Crown | $1,700 | $800 |
| Sinus Lifting | $5,700 | $500 |
As you can see quality clinics combined with amazing prices make for an amazing opportunity. It's time to rejuvenate your smile and save heaps.
Getting Started
Consider a Kuala Lumpur Dentist today - and book with Dental Departures to secure the best prices online. For more information, connect with our Customer Care Team today.