Did you know that while 1 in 10 Americans are without health insurance, 4 in 10 are without dental coverage? That's right. Approximately 40% of Americans are living their lives with no insurance on their teeth. With rising costs for dental care, it should come as no surprise that for many people, when it comes time to get that dental operation they've been needing, the cost can take a big bite out of their bank accounts. Los Algodones' cost is much lower than you think. Keep reading if you want to learn more about how full-arch treatments in Mexico can save you some serious cash.
What is a Full-Arch Dental Treatment?
A full-arch treatment, such as the All-on-4® treatment concept by Nobel Biocare is a permanent solution to dentures. In this procedure, a dentist will apply four implants to support the jaw arches, and provide anchor points for a set of new permanent teeth. Candidates for include people suffering from severe tooth loss, decay and rot, gum disease, and trauma to the mouth.
How Much Can I Save by Going to Mexico?
On average, the cost of All-on-4® treatment concept in the USA is upwards of $26,000. That's enough money to buy a new car! And with over 40% of Americans lacking in dental insurance, that is a steep price to pay out of pocket. That's why every year, hundreds of Americans are taking a trip south of the border to see dentists in Los Algodones , Mexico. In Los Algodones, the same treatment that costs $26,000 in the USA, is available for only $5,000.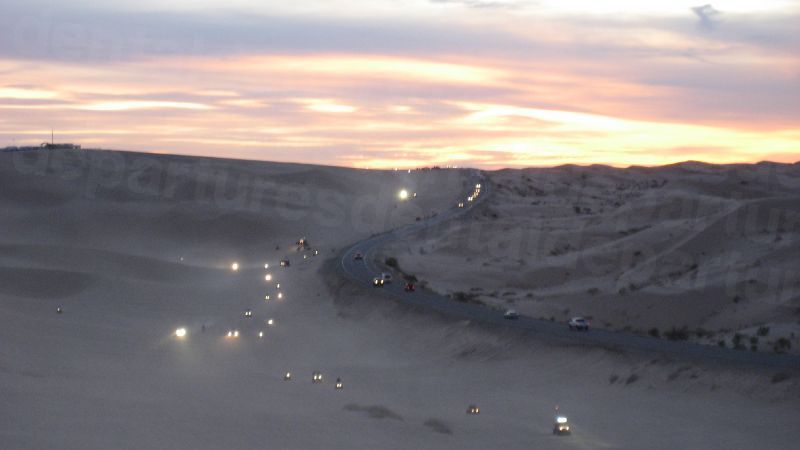 Will dentists use high quality medical grade materials?
Yes. Dentists in Mexico use the same titanium grade implants for the mouth, as well as full porcelain teeth replacements. The doctors there are fully trained and licensed, many of them possessing advanced degrees from the USA or Germany. In addition, the staff at clinics are fluent in English, and able to help you find answers to any of the questions or concerns you may have regarding your desired procedure. You can also learn more about the specifics of procedures and materials on our website.
Where can I find a clinic?
Mexico has a variety of excellent dental clinics that you can choose from. Be sure to check out the Sani Dental Group, located in downtown Los Algodones and a Dental Departures' Global Patients' Choice Award winner. As the largest dental group in the area, since 1985, it has grown into a large entity comprising over 30 dentists and 3 offices. Still not convinced? Visit Castle Dentist conveniently located just a few kilometers from the US/Mexico border. With free oral examinations and a wide range of services, you can be sure that you will be in good hands. This year, take care of your teeth, save yourself some money, and treat yourself to the vacation that you deserve!
If you have questions about your dental care in Los Algodones, cost of treatment, or need information about dentists and clinics, reach out to us through our website, where we are always happy to help.