We all love our teeth and would love if it didn't cost a fortune to take care of them professionally. A trip to your dentist is often scary and expensive. Thanks to dental tourism, this doesn't have to be the case. You can head out to a well-reputed dentist in Hanoi for instance, and get a dental treatment at a fraction of the cost back home. This is the biggest attraction that drives medical tourists to a Hanoi dentist :
Let's take a look at the cost/prices of the most popular dental treatments:
Cost of Dental Crowns:
Cost in Australia: AUD $1,505
Cost in New Zealand: NZD $1,545
Cost in Hanoi: AUD $330 (NZD $347)
Cost of the All-on-4® treatment concept by Nobel Biocare:
Cost in Australia: AUD $33,910
Cost in New Zealand: NZD $34,841
Cost in Hanoi: AUD $10,740 (NZD $11,325)
Cost of Dental Implant:
Cost in Australia: AUD $5,098
Cost in New Zealand: NZD $5,238
Cost in Hanoi: AUD $330 (NZD $347)
So you can see just how much you will save if you go to Hanoi for your dental procedure. Dental tourism is a growing industry and Hanoi, Vietnam is one of the top destinations for people seeking quality and affordable dental care. People from Australia and New Zealand in particular head to his beautiful country for their dental needs.
The Low Costs Don't Mean Low Standard of Dental Care
The low costs in no way signify a lower standard of healthcare. Dentists in Hanoi may not cost that much, but they do deliver the quality that you deserve. Having said that, you should only choose a good dental clinic. In the next section, we'll list five of the best dental clinics in Hanoi. A major reason behind the low prices is that the operating costs of dental facilities in these foreign countries are much lower than in countries such as Australia and New Zealand.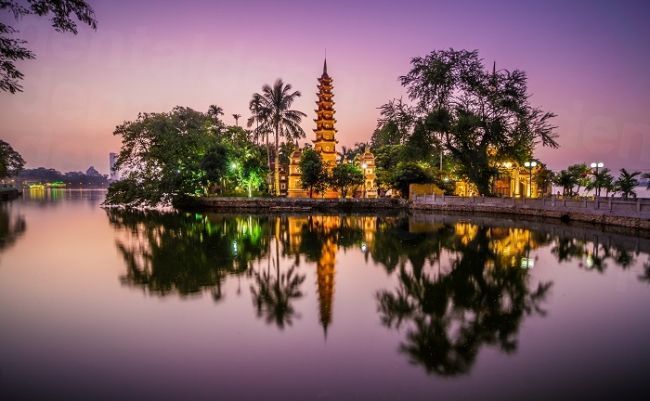 The 5 Best Dental Clinics in Hanoi
To make the most of Hanoi's dentists' cost savings, you need to choose a well-reputed dental clinic. Just because you're saving thousands of dollars, doesn't mean you should risk your health in the least. Here are 5 of the best dental clinics in Hanoi:
Feel free to read more about them. Look for reviews from previous patients. You can also call them up and ask any questions you have in mind.
Well-trained, Experienced and Bilingual
The dental staff in these clinics are not only qualified and experienced, but they speak fluent English as well. This was worth mentioning since many people are apprehensive about a language barrier botching up their treatment.
If you'd like to know more about receiving quality dental care in Hanoi, please feel free to contact our Customer Care Team; we are happy to help. Or if you are ready to book your appointment, you can do so right here any time of the day or night, at no charge to you.