Looking to save money on the All-on-4® treatment concept by Nobel Biocare while enjoying some winter sun away from home?
Then look no further than Mexico, where you can save between 50%-80% on this innovative dental implant procedure in Los Algodones - a border town that's just 30 minutes away from Yuma, Arizona.
Find and book at a quality-checked Algodones dentist for the All-on-4® treatment concept with Dental Departures - and with our exclusive Best Price Guarantee, you'll never pay a cent more than you have to.
What Is the All-on-4® treatment concept - And What Does the Process Involve?
Whereas a single dental implant is used to replace a missing tooth, this treatment involves positioning four implants in order to replace an entire row of teeth.
During the first surgical phase, two dental implants are positioned in the front of the jaw with the other two at an angle at the rear. Upon completion, the dentist attaches a temporary arch of teeth, allowing your mouth time to heal.
After this stage (three or more months later) a custom-made prosthesis holding a full arch of false teeth (crowns) can be attached to effectively complete the treatment (restoration phase).
Important Considerations About Getting Dental Restorations in Mexico
Your chosen dentist at one of our fully-approved clinics will assess whether this treatment is suitable for you; a thorough examination will be performed including a comprehensive medical and dental health review to assess the suitability of your teeth.
Patients need not worry about the potential discomfort of this specific treatment as our quality-assured partner clinics also offer sedation dentistry, allowing you to relax during treatment.
Taking around two hours for each jaw, extractions can be done simultaneously, thus avoiding any wasted time.
Maintaining your new implants is simple with daily brushing, flossing as well as rinsing with antibacterial mouthwash.
Patients are advised to see a dentist for a check-up and to see a hygienist, ensuring teeth remain pristine.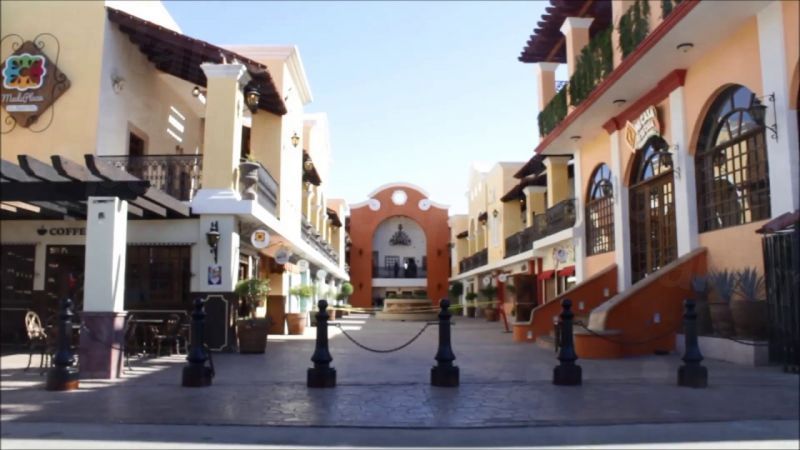 Advantages of the All-on-4® treatment concept
If you have lost your teeth or would like to replace ill-fitting dentures for comfortable, natural-looking ones, this new technique may be ideal to get your dental health back on track.
Sometimes known as "same-day teeth" or "same-day smiles," there are a number of benefits to this particular treatment. A full arch restoration like this can improve a patient's quality of life dramatically. Once the procedure is completed, talk, eat and smile with confidence without worrying about your teeth or facial appearance.
In addition, implants fitted in this manner avoid the requirement for bone grafts, which are often needed with conventional implants.
How Much Does this Treatment Cost?
While implant-supported restorations are generally preferable to dentures, the procedure is far more expensive. This is why so many American and Canadian patients travel to Mexico seeking savings of up to 70% without compromising the quality of care.
As a point of reference, an average price comparison is provided below:
Price, Los Algodones: USD $8,500 (CAD $11,473; UK £6,637)
Price, United States: USD $26,000 (CAD $35,094; UK £20,301)
[Please note that these are estimated prices at the time of writing. See our individual clinic listings for the latest prices.]
Finding a Trusted Specialist with Dental Departures
All of our listed dental clinics have been rigorously checked for hygiene, dental memberships, qualifications and more.
We do the hard work so you don't have to, performing on-site visits, vetting dentists for specialist training. Our best clinics and implantologists are members of overseas professional organizations such as the International Congress of Oral Implantologists or the International Organization for Standardization.
Delivering only the highest standards of care, our skilled dental specialists keep abreast of the latest industry trends, performing superior dental care at a fraction of the price. Catering to thousands of cross-border and overseas patients every year, Los Algodones boasts a wide variety of implantology specialist facilities featuring state-of-the-art equipment, English-speaking staff and contemporary interiors, ensuring a safe, comfortable, even pleasurable experience.
Depending on location, patients have access to premium, inexpensive dental care due to numerous international airports, connecting them to one of our top-quality clinics—saving thousands off the price you would pay at home, and offsetting the cost of a memorable holiday.
Recommended Clinics in Los Algodones
Verified clinics in Los Algodones for the All-on-4® treatment concept include:
How Do I Book?
Take a look through our recommended listings above, taking the time to compare prices, dentist profiles, clinic facilities and past patients reviews.
When you are ready to book at your desired clinic, call our toll-free number or book online to lock in the best prices available. You can also leave us your details and a representative from our Customer Care Team will call you back at a time that works for you.
Sources:
Bone Graft For Dental Implants: Understanding The Possibility. Colgate. Website accessed: 9 February 2021. https://www.colgate.com/en-us/oral-health/implants/bone-graft-for-dental-implants-understanding-the-possibility
Care for your dental implants. TePe. Website accessed: 9 February 2021. https://www.tepe.com/uk/tips-and-advice/your-teeth/implant-care
All-on-4® treatment concept. Nobel Biocare. Website accessed: 9 February 2021. https://www.nobelbiocare.com/en-no/all-on-4-treatment-concept
International Congress of Oral Implantologists. Website accessed: 9 February 2021. https://www.icoi.org/
International Organization for Standardization. Website accessed: 9 February 2021. https://www.iso.org/home.html
Alderman, Lesley. For Most, Implants Beat Dentures, but at a Price. New York Times. 30 July 2010. https://www.nytimes.com/2010/07/31/health/31patient.html