Are you worried about the rising costs of dental treatments? If yes, you are not the only one. All around the world, people in developed countries confront the harsh reality of expensive dental care and ineffective insurance coverage. The same is true for people in Australia and New Zealand. A procedure as simple as denture installation costs, on average, AUD $2,378 (NZD $2,443). That is a huge amount for an average person to bear. Hence, you are better off travelling abroad. You can get the best dentures in Thailand for the best prices.
In Thailand, the prices of dentures start from as low as AUD $300 (NZD $318). Yes, you read the numbers right. You can get the procedure done for around 15% of the amount you would have to spend Down Under. You wouldn't even have considered that you could enjoy 85% savings on the cost of dentures. And yet all it takes is a flight abroad and you are good to go. The best dentures in Thailand, on average, cost just AUD $884 (NZD $928). Hence, even if you consider the upper end in terms of costs, you still pay around a third of what you would have to spend back home.
Thailand has opened the doors to affordable dental care for everyone. If you want dental treatments at world-class facilities, you should start planning your trip to Thailand. The clinics there cater primarily to international patients, and hence you don't have to face long queues. Plus, the fact that dentures in Thailand are super cheap, makes the case for a dental holiday. While you might be a little hesitant about traveling to the Far East, there are several reasons why you shouldn't worry: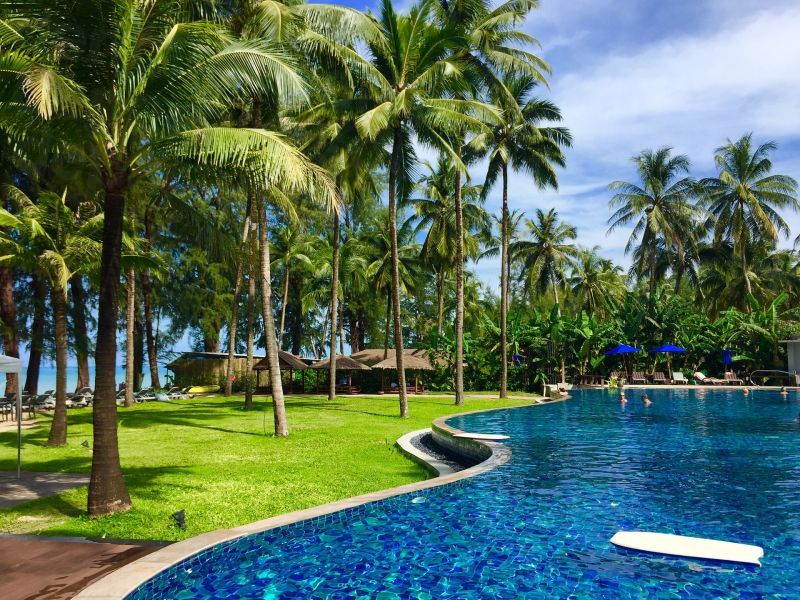 Thailand is Home to World-Class Dental Clinics
The dental clinics down in Thailand are comparable with the best facilities in Australia and New Zealand. The dentists there have the experience, expertise, and equipment to perform dental procedures safely and without putting your health at risk. The best clinics in Thailand include the Bangkok Smile Dental Clinic, the Bangkok International Dental Center (BIDC) - Main Headquarters, the Sea Smile Dental Clinic – Phuket, the Thantakit International Dental Center, and the Bangkok Smile Dental Clinic Sukhumvit 21 Branch.
Not only are these clinics equipped with state-of-the-art technology, they offer dentures at low rates. Here's an overview:
Thailand is a Popular Tourist Destination
Hundreds of thousands of people from across the world travel to Thailand annually. It is a popular tourist destination. Hence, you don't have to worry about safety or infrastructure. You will be able to get your dentures and soak in the beautiful country of Thailand that continues to mesmerize countless tourists.
What's Next?
So, now you know you can get the best dentures in Thailand clinics cheaply and conveniently, feel free to read more about the clinics here at Dental Departures and plan your trip.